Options
Mark as unread

Mark as read

Float to top

Bookmark

Subscribe (email)

by
Dmcilroyxox
Visitor
2 weeks ago
I got my contract last month and it is set to come out my bank on the 5th of every month and I don't get paid till the 24th of each month is there any way I can get my bill date changed?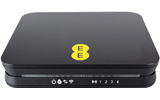 by
XRaySpeX

Grand Master
2 weeks ago
Call EE to change your billing date & your payment date will follow in step.
__________________________________________________________________________________________
If you think I helped please feel free to hit the "Thumbs Up" button below.

To phone EE: The local rate landline number +44 207 362 0200 or Freephone +44 800 079 8586 - Option 1 for Mobiles; Option 2 for 4G WiFi; Option 3 for Home Broadband & EE TV.

ISPs: 1999: Freeserve 48K Dial-Up => 2005: Wanadoo 1 Meg BB => 2007: Orange 2 Meg BB => 2008: Orange 8 Meg LLU => 2010: Orange 16 Meg LLU => 2011: Orange 20 Meg WBC => 2014: EE 20 Meg WBC

by
Leanne_T
EE Community Support Team
2 weeks ago
Hello @Dmcilroyxox
Thanks for coming here.
That is great advice from @XRaySpeX
If you get in touch with our Mobile Care team on 150, they will be able to get your direct debit date changed and bill date.
Let us know if you have any questions.
Leanne.