Options
Mark as unread

Mark as read

Float to top

Bookmark

Subscribe (email)
Highlighted
by
DKirk
Explorer
a month ago
Visiting from the US. Bought a PayG sim at the store and put on a 30 day pack. I currently have 0 credit. Planning to return to the UK in September so I'd like to make sure I can keep my SIM and the number active.
I know I cannot top up using a USA credit card, unless I go into a store to buy credit. I don't need to use the phone between my departure and my September return.
If I were to add credit to the EE top up card that came with the phone now, before I leave the UK, could I use the credit on the top up card while in the USA to add a new pack in September just before I return to the UK? Is this something I can do on the EE website so that I don't face roaming charges for overseas use?
1 SOLUTION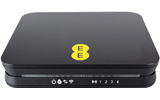 by
XRaySpeX

Grand Master
Solution
a month ago - last edited a month ago
Using the top-up card puts credit on your SIM, not on the card. If you do that now in the UK it will be used to auto buy your next pack when your current pack expires. So, you should either:
Not top-up until you get back to the UK, or
Buy a top-up voucher now, not the top-up card you got with the SIM, in a UK shop that sells them. That does not put credit on your SIM until you use it by texting VO followed the 16-digit_voucher_number to 150, or
Text STOP PACK to 150 now to prevent the pack renewing & rebuy the pack again when you get back to the UK.
__________________________________________________________________________________________
If you think I helped please feel free to hit the "Star" button below.
To phone EE: The local rate landline number +44 207 362 0200 or Freephone +44 800 079 8586 - Option 1 for Mobiles; Option 2 for 4G WiFi; Option 3 for Home Broadband & EE TV.
ISPs: 1999: Freeserve 48K Dial-Up => 2005: Wanadoo 1 Meg BB => 2007: Orange 2 Meg BB => 2008: Orange 8 Meg LLU => 2010: Orange 16 Meg LLU => 2011: Orange 20 Meg WBC =>
2014: EE 20 Meg WBC