Options
Mark as unread

Mark as read

Float to top

Bookmark

Subscribe (email)
by
Ellennn

Investigator
3 weeks ago
Hi,
I topped up my credit and the new contract already renewed this morning, but it's not showing my new allowance nor rollovers
Last month it was fine but now this happened
Already texted 150, but still have no clues of what's wrong
Any idea please?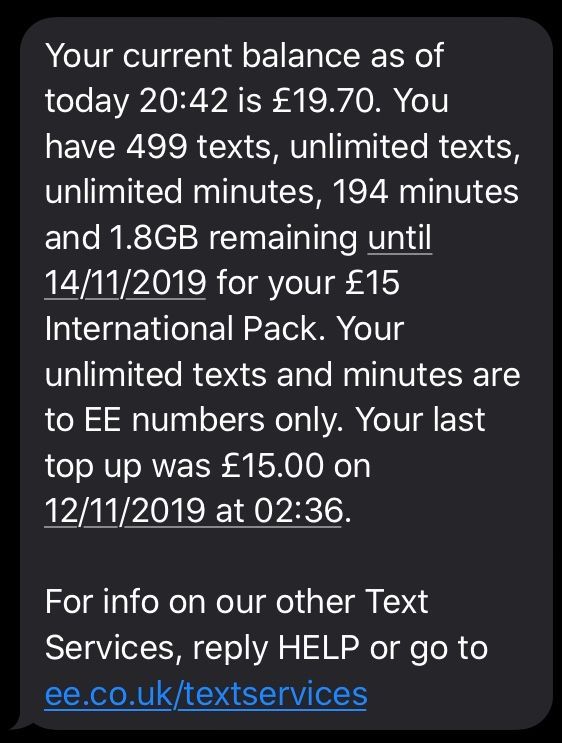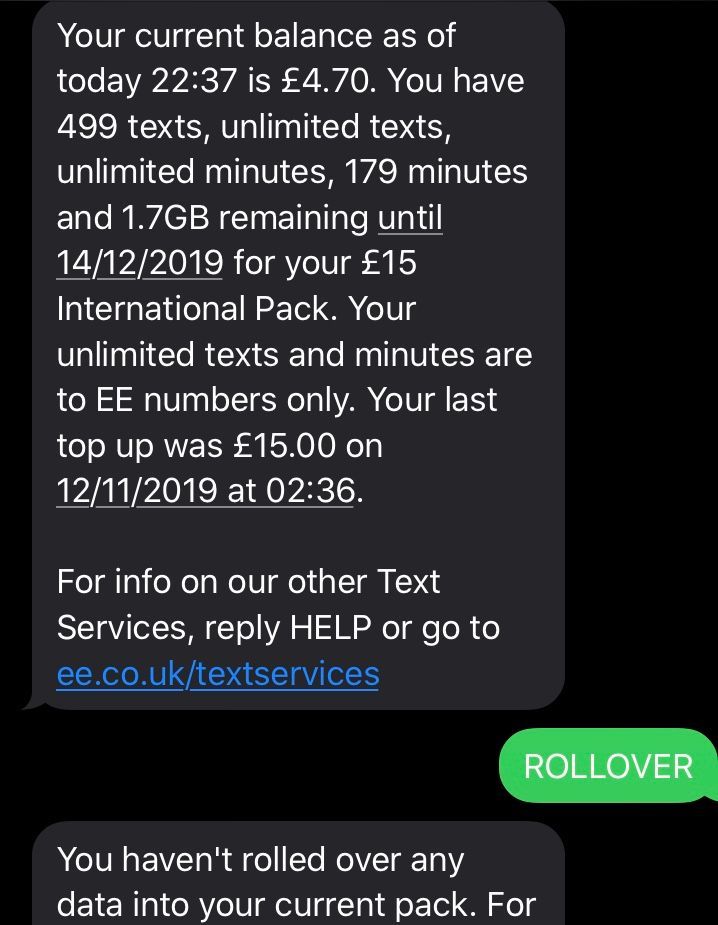 1 SOLUTION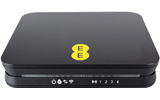 by
XRaySpeX

Grand Master
Solution
3 weeks ago
@Ellennn : The next pack has been purchased from your credit but it doesn't renew until tomorrow, 14/11.
Have you texted NOW to 150?
__________________________________________________________________________________________
If you think I helped please feel free to hit the "Thumbs Up" button below.

To phone EE: The local rate landline number +44 207 362 0200 or Freephone +44 800 079 8586 - Option 1 for Mobiles; Option 2 for 4G WiFi; Option 3 for Home Broadband & EE TV.

ISPs: 1999: Freeserve 48K Dial-Up => 2005: Wanadoo 1 Meg BB => 2007: Orange 2 Meg BB => 2008: Orange 8 Meg LLU => 2010: Orange 16 Meg LLU => 2011: Orange 20 Meg WBC => 2014: EE 20 Meg WBC