Options
Mark as unread

Mark as read

Float to top

Bookmark

Subscribe (email)

by
TheOptician
Explorer
3 weeks ago
I've recently got an EE SIM for our old iPhone, so my daughter can use when she goes out. It's called '£10 Everything Pack'. Having just stuck £10 into the account, it seems I need to pay in every month, regardless of use (?). What I' after is a traditional PAYG scheme, i.e. the balance stays active over many months til used up - this doable with EE?
1 SOLUTION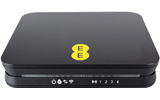 by
XRaySpeX

Grand Master
Solution
3 weeks ago
@TheOptician : All EE PAYG SIMs come primed with a recurring Pack of allowances ready to bought out of your PAYG credit as soon as it is sufficient. Your last top-up went to buy this Pack.
Text STOP PACK to 150 before you next top-up & you can use the SIM as normal PAYG at standard per-unit rates.
__________________________________________________________________________________________
If you think I helped please feel free to hit the "Thumbs Up" button below.

To phone EE: The local rate landline number +44 207 362 0200 or Freephone +44 800 079 8586 - Option 1 for Mobiles; Option 2 for 4G WiFi; Option 3 for Home Broadband & EE TV.

ISPs: 1999: Freeserve 48K Dial-Up => 2005: Wanadoo 1 Meg BB => 2007: Orange 2 Meg BB => 2008: Orange 8 Meg LLU => 2010: Orange 16 Meg LLU => 2011: Orange 20 Meg WBC => 2014: EE 20 Meg WBC