Options
Mark as unread

Mark as read

Float to top

Bookmark

Subscribe (email)
Highlighted
by
lizzieki

Contributor
1 SOLUTION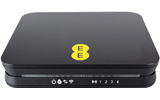 by
XRaySpeX

Grand Master
Solution
‎22-02-2019 12:31 PM
It will if you already have a Pack in operation. Have you just got this PAYG SIM?
All EE PAYG SIMs come primed with a recurring Pack of allowances ready to bought out of your PAYG credit as soon as it is sufficient.
By texting AL to 150 it should show you the Pack you have bought with your credit & how much you have left from your allowances until its expiry date.
Text STOP PACK to 150 before you next top-up & you can use the SIM as normal PAYG at standard per-unit rates.
__________________________________________________________________________________________
If you think I helped please feel free to hit the "Thumbs Up" button below.

To phone EE: The local rate landline number +44 207 362 0200 or Freephone +44 800 079 8586 - Option 1 for Mobiles; Option 2 for 4G WiFi; Option 3 for Home Broadband & EE TV.

ISPs: 1999: Freeserve 48K Dial-Up => 2005: Wanadoo 1 Meg BB => 2007: Orange 2 Meg BB => 2008: Orange 8 Meg LLU => 2010: Orange 16 Meg LLU => 2011: Orange 20 Meg WBC => 2014: EE 20 Meg WBC