Options
Mark as unread

Mark as read

Float to top

Bookmark

Subscribe (email)

by
Katie_B
EE Community Support Team
EE Flex Plan - the mobile plan on your terms
‎01-08-2019 12:33 PM - last edited on ‎13-08-2019 11:32 AM by

TiffJ
EE Flex plans give you complete freedom: no contract, no remembering to top up, no losing your unused data, and allowances you can change whenever it suits you.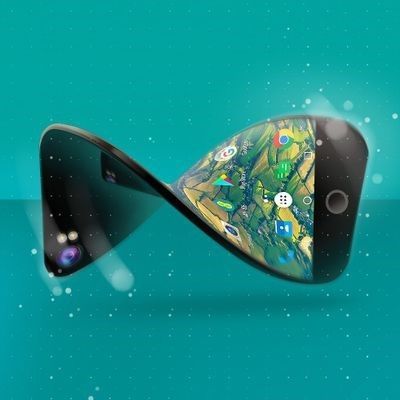 A Flex plan provides you the best of both worlds. Like pay monthly, you set up one regular payment, so you never have to worry about topping up. But, like pay as you go, there's no contract: you can change, pause or stop your plan whenever you like.
You can change your allowances any time too. So, if you find that you need more data than you thought, you can just simply switch to a plan with more data.
Any unused data will roll over to the following month, and you can change your allowances whenever it suits you.
Find out more about Flex plans >
What are the benefits of Flex plans?
Flex plans give you more flexibility. Their benefits include:
• there's no contract: you can change, pause or stop your plan whenever you like
• you simply set up one regular payment, and you never have to worry about topping up again
• you get 4G data, minutes and texts
• any unused data rolls over to the next month
• you'll get a Free Data Boost of 500MB every three months
• plans start from just £10 a month
Are there any charges for card payments?
No, but when you pay with a debit or credit card, you need to make sure that you have enough funds available. If you don't and your bank or credit card provider charges you, you'll have to pay those charges.
How do I get a Flex plan?
Ordering a Flex plan is easy. Just follow the simple steps on our online shop.
Get started with ordering your Flex SIM online >
How do I pause or stop my plan?
You can pause or stop your plan any time by:
1) Logging in to My EE and go to Menu > Flex plans

2) Scrolling down and tap the 'Pause Plan' button
Pausing your plan means that it won't renew, and you can choose to start a new plan whenever you're ready. In the meantime, you'll need to top up credit for calls or texts and buy an add-on if you want to use data. If you want to use your device on our network (calls cost 35p/min and texts 15p/text).
How do Free Data Boosts work?
Every three months your Flex plan will get a Free Data Boost to use in the UK and while roaming in the EU. Every three months we'll boost your monthly data allowance by an extra 500MB and you get that extra data from then on for free. So, your allowance keeps growing and growing. All you must do is claim your Free Data Boost every three months in My EE.
And the best thing? You can do it again and again and again. So, the more plans you buy over time, the bigger your monthly allowances become.
How does Data Rollover work?
Data Rollover means you won't lose any unused data from your Flex plan. If you haven't used all your monthly data allowance, it will be added to the next month, so you get another chance to use it. If your next plan doesn't start straight away, your leftover data will still be added so long as you start your next plan within seven days.
Want to learn more? Here's a simple video that explains everything you need to know:



Does this sound like what you're looking for? Not sure? Just tap reply below to ask any questions you may have, and for support in setting up Flex.