Options
Mark as unread

Mark as read

Float to top

Bookmark

Subscribe (email)

by
Bobbobbobbob

Investigator
4 weeks ago
I needed a Sim card for a short period. So I purchased a 30 day Sim. EE promise that you can cancel any time by going to the plans page scrolling down and clicking cancel. Unfortunately there is nowhere where you can click cancel. I contacted EE for help and they have not replied.
There is a pause button that you can click but it appears that this involves further charges and is not a cancellation.
I would be grateful for any assistance from members of the EE community or from any EE staff who look at this part of the site
1 SOLUTION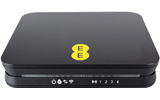 by
XRaySpeX

Grand Master
Solution
4 weeks ago - last edited 4 weeks ago
@Bobbobbobbob : Pausing will not incur any further charges. I now believe there is no explicit Cancel option but is effectively Pause with never again starting another Flex Plan, or even just binning the Flex SIM.
How do I pause or stop my Flex plan?

You can pause or stop your plan any time:

Pausing your Flex plan means that it won't renew.

Once you've confirmed you want to pause your plan, no further payments will be taken. You'll be able to use the allowances you've paid for until your current plan period ends.

You can choose to start a new Flex plan whenever you're ready.
__________________________________________________________________________________________
If you think I helped please feel free to hit the "Thumbs Up" button below.

To phone EE: The local rate landline number +44 207 362 0200 or Freephone +44 800 079 8586 - Option 1 for Mobiles; Option 2 for 4G WiFi; Option 3 for Home Broadband & EE TV.

ISPs: 1999: Freeserve 48K Dial-Up => 2005: Wanadoo 1 Meg BB => 2007: Orange 2 Meg BB => 2008: Orange 8 Meg LLU => 2010: Orange 16 Meg LLU => 2011: Orange 20 Meg WBC => 2014: EE 20 Meg WBC