Options
Mark as unread

Mark as read

Float to top

Bookmark

Subscribe (email)
by
ianmortlock1973

Investigator
3 weeks ago
Hi there,
I have had my payg number for the last 4 years or so and have always had the £10 everything pack each month.
I had the usual reminder text to top up yesterday (10/11/19) so that the pack would start automatically today (11/11/19). So, yesterday, I got the £10 voucher from my local Co-op store as usual and text that voucher code to 150 and I got the top up confirmation text, again, all as usual. This morning, however, I get a message telling me that I need to top up £10 so that the pack can start. Texting BAL to 150 confirms I have a £10 credit & that again is confirmed when I log into myee although it states on there that my pack didnt start because there wasnt enough credit on the account on the 10/11/19, even though the credit wasnt required until the 11th.
This is the first time I have encountered this. Even on some previous occasions when I forgot to top up the day before the and had to top up on the day, the pack started without issue.
I have seen some suggestions about texting ALL PACKS to 150 & essentially ordering the same pack that I should already have, but will this result in me losing the bonus minutes & data that i have accrued over these last few years? If it is that I have to call 150, is the cost of my call going to be credited back? this issue is not of my own making and I shouldnt have to pay anything to have it rectified.
1 SOLUTION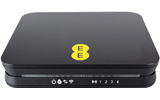 by
XRaySpeX

Grand Master
Solution
3 weeks ago
If you do order the same pack you will not lose your Boosts nor any rollover.
__________________________________________________________________________________________
If you think I helped please feel free to hit the "Thumbs Up" button below.

To phone EE: The local rate landline number +44 207 362 0200 or Freephone +44 800 079 8586 - Option 1 for Mobiles; Option 2 for 4G WiFi; Option 3 for Home Broadband & EE TV.

ISPs: 1999: Freeserve 48K Dial-Up => 2005: Wanadoo 1 Meg BB => 2007: Orange 2 Meg BB => 2008: Orange 8 Meg LLU => 2010: Orange 16 Meg LLU => 2011: Orange 20 Meg WBC => 2014: EE 20 Meg WBC