Options
Mark as unread

Mark as read

Float to top

Bookmark

Subscribe (email)

by
Ben090

Ace Contributor
Robin II Kids' Tablet by EE - Review by Ben
‎13-12-2016 10:33 AM - last edited on ‎13-12-2016 06:57 PM by ElenaG
EE's Robin II Review by Ben, EE Community Star
As part of EE's commitment to the Community, Community Stars are working with the EE Community Management Team to find areas we can develop across the Community. You will all be seeing more reviews and product user guides coming soon to the Community here at EE.
---
EE have launched the Robin II, which is the next generation of the world's first 4G tablet specifically designed and mastered for children, the Robin.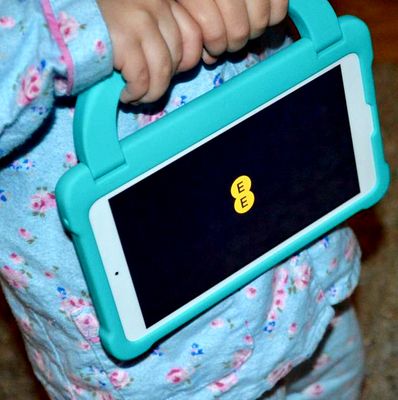 The Robin II continues to impress on the hardware front, if you're that way inclined, by retaining its 4G connectivity and improving it's overall speed and storage. Once again EE have focused efforts on making sure the Robin series is the perfect gift and must have gadget for children. The Robin keeps its reputation for being the leading tablet for children and this is shown throughout my review.

With the Robin II being mastered and developed for children, I thought it would only be correct to get my three children, aged 3, 5 and 8, to be the chief testers for my review.
Packaging & Setup

On a very early and frosty morning, the Robin II arrived by the EE courier. My children knew we were expecting the Robin II and were very excited. As soon as you look at the Robin II box and packaging, it just sparks a child's imagination and excitement. It is very attractive and follows the child market EE have been targeting with the Robin tablets.

In my own experience, unpacking a tablet and getting all the different elements out can at times be a prolonged task, even for me! However the sections and compartments of the Robin II box again allows a child, in my case my 3 year old daughter, to get everything out and to have that feeling of achievement in that she has put the Robin II together by herself, even though in reality is it only 1 x Robin II tablet and 1 x Charging Lead.

On inspection of the Robin II, the tablet had a very easy to understand screen cover which explained what each button did on the device. This was very handy and was easily understood by all of my children when I sat down and we read each section. For me personally, this was the first time I had experienced an EE Robin Tablet and the first time I had ever used an Android operating system, so I appreciated this heads up gesture from EE in this respect.

The Robin II setup process is quick, glitch free and very easy to do if you're not that tech-savvy. Once you have connected to a Wifi Connection or used your EE Sim to connect to the Internet, you login to your Google Account and then you get to the Security and Child Protection Profiles.


Parental Controls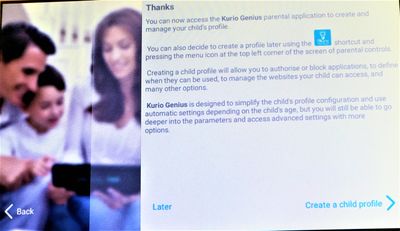 I wanted to touch base on Child Profiles within my review because for me, this is one of the most important features of any Tablet or Device a child has access to. In my professional and personal experience, I have found major brands across the technology world to still have lackluster Child Protection features and capacity built into their products. I have been extremely impressed by the Robin II Child Profile system, which uses the Kurio Genius software. This allows parental decision's to be custom made for the entire device and parents are able to create individual profiles for each of their children, customising their ages and what content or accessibility's they can have on the Robin II. Kurio Genius is one, if not the, leading Parental Control software and is used across Cartoon Network.

Me and my partner have previously spend days trying to customise parental controls on number tablet devices and have at times, have had no options to prevent access to certain contents or applications. So this is a major selling point for me on the Robin II and it is clear that EE have spent a lot time and effort considering parental controls for the Robin II.
Games, Games and more Games!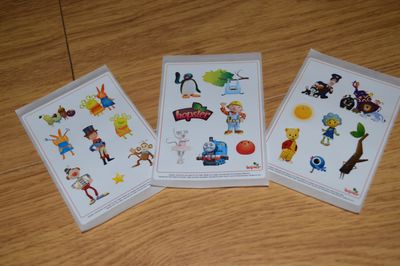 Free Children Stickers with the Robin II
So picture this, you buy a tablet, you then have to spend days upon days looking at what games you can download for free for your children. This unnecessary work is totally eliminated with the Robin II. There is a wealth of Children Games pre-loaded on the Robin II. So as soon as you complete the quick and easy setup process, your children can pickup the Robin II and start to enjoy numerous entertainment which is befitting of their age and requirements.

After a few days of testing the numerous Children Games, all of my children have been very content and happy to sit there and play them. I have also had a little dapple myself and can say that they are really good. You have a good balance of Educational and Mind Testing games, as well as the good old Adventure and Magical Wonderland type of games.

Of course, as well as the pre-loaded Games on the Robin II, you can go into the Store and download Games at your own pleasure. The Robin II has an upgraded 16GB of Memory, compared to the Robin and this helps with having a really fun packed device for your children.


The Look and Feel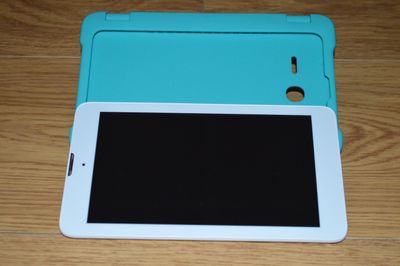 The Robin II overall looks just great! The tablet itself has a very crisp and sharp look about it. With the Robin II being a Children's tablet, you could say quality could be sacrificed in placement over something else. However EE have given the Robin II a clean body and if I was looking at this tablet in store, I would not initially think it was a targeted Children's tablet, which is credit to its design.


The Bumper Proof Case - The 'Hand Bag'

One of the most exciting elements for my children on the Robin II was the 'Hand Bag'. This is the EE's Robin II custom child-proof case which comes free of charge with the Robin II.

My three year old has named this as the 'Hand Bag Tablet' and she is proud as punch walking around with the Robin II in her hand and showing it off to her friends.

My five year old boy also has taken a huge liking to the case. He feels very grown up with his own tablet and loves to watch YouTube, so what he does is he flips the handle over which acts as an arch which allows the Robin II to turn into a cool very display screen.
I can certainly vouch for this case being totally child proof and it fully protected the Robin II from our testing experience. My three children all have the common trait of being clumsy and the Robin II has been dropped numerous times (Sorry EE!). To this date, the Robin II has not obtained one sign of damage or mark on its surface.


Scores on the Doors!
Child Friendly
★★★★★
Value for Money
★★★★★
Video Quality
★★★★
Parental Control
★★★★★
Battery Life
★★★★
Sound Quality
★★★★
Disclaimer: I was asked by EE to review the Robin II as part of my role as an EE Community Star. EE Supplied the product for testing and review purposes.