Options
Mark as unread

Mark as read

Float to top

Bookmark

Subscribe (email)
Highlighted

by
James_B
EE Community Support Team
Spam and phishing - How to stay safe and report it
‎19-07-2019 01:09 PM - last edited on ‎16-12-2019 01:57 PM by TiffJ
Sick of receiving spam texts, emails or calls? In this article we'll talk about how to recognise spam and what you can do to help combat it. There's also a video at the bottom of the page to watch, with everything you need to know.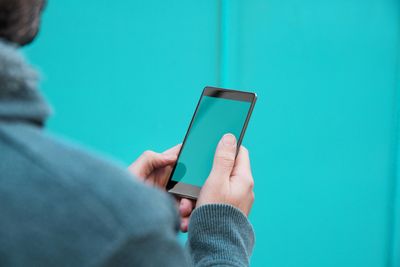 What is spam?
Spam is the use of electronic messaging systems to send an unsolicited message. This can take the form of an email or text message.
Spam is usually more of an annoyance than a security risk, but it's important to make sure you don't reply to any spam messages or click/tap any links in the message.
Replying can let the spammers know that your email/mobile number is active, and any links in the message could be used to collect details from your computer/phone, install malicious programs or redirect you to explicit web pages.
How should I report spam?
If you receive spam emails, you should mark them as spam in your inbox. This will alert your email provider and will usually block the sender from contacting you in future.
If you receive a spam text, please forward the message to 7726 (letters S.P.A.M on your keypad). If you're not sure how to do this, please tap reply below and let us know what phone you are using.
You can also report unsolicited calls to the same number. Just text 'call' followed by a space, then the number that called.
What is phishing?
Phishing scams are emails, texts or other messages made to look and sound like they've come from a trusted company and are designed to get hold of your personal information. Phishing by text message is often referred to as 'smishing'.
Phishing texts or emails can be difficult to recognise, but watch out for website addresses that start with 'http' rather than 'https' and poor spelling or grammar in the message.
If you have any doubts whatsoever, don't follow any links in the message; use your usual bookmarks or find the genuine website via a search engine.
How do I report phishing scams?
If you receive a message claiming to be from EE and you're not 100 % sure it's genuine, please send it to phishing@ee.co.uk for email or 7726 for texts.
For more information please see How to avoid and prevent spam, phishing and fraud.
How do I report unsolicited marketing calls?
You can also report marketing calls to 7726. Just text the word call followed by the number that called you.
Do you have questions? Just tap "reply" below and we'll do our best to help.