Options
Mark as unread

Mark as read

Float to top

Bookmark

Subscribe (email)

by

Sorcha
EE Community Manager
Party with your favourite MTV stars - Get six months of MTV Play on EE
2 weeks ago - last edited Friday
Just Tattoo of Us is one of our guilty pleasures, and now that EE is offering a six-month subscription to the MTV Play app we can binge-watch all the episodes we want.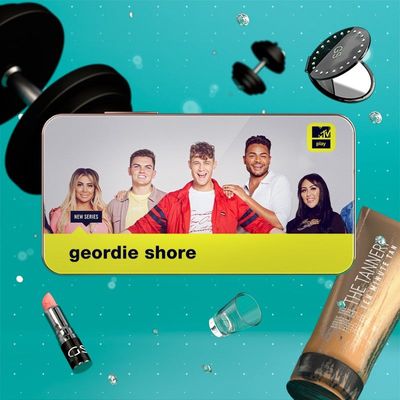 What is MTV Play?
The MTV Play app offers a selection of the best MTV shows to watch anytime, on a mobile or tablet. And if you're a pay monthly customer you can enjoy it, on EE, for six whole months.

Watch Geordie Shore on your way to work or catch The Charlotte Show or Catfish from the comfort of your sofa. EE will cover the data you use too, so you can watch all you like without denting your data (though you will need to have some of your plan data allowance remaining to continue streaming).
How do I sign up for MTV Play?
To get started, just text MTV to 150, then reply YES to the follow-up text message.
After six months your subscription will be £3.99 a month, which will be added to your mobile bill, and the data you use will start to come out of your allowance. You'll receive a reminder beforehand though, and you're free to cancel whenever you want.

If you already have a subscription to MTV Play, you'll need to suspend your existing payments to MTV Play via your Google or Apple Store account. You'll then be able to activate the offer as normal.
Can I watch MTV Play on my TV?
Once you're subscribed to MTV Play, you can enjoy a big screen experience by watching it on your TV. Just try linking your device to the telly using a HDMI cable, then invite your mates over to enjoy your favourite MTV shows.
So what are you waiting for? Give it a whirl and get your head stuck into some exciting new entertainment.
Terms & Conditions
Read more
Available to customers on 4GEE consumer and small business Pay Monthly plans (except Business Connect customers) requesting MTV Play for the first time.
Subject to credit check. Offer available until 12.03.21. MTV Play is available for six consecutive months. The six months starts as soon as we receive your request for MTV Play. If MTV Play is removed from your account at any point during the six month period, you'll be unable to get it again for a free period. At the end of the offer period, you'll be automatically charged £3.99 (inc VAT) a month and data used will decrement from your plan allowance. You can cancel at any time. During the offer period, data used whilst streaming content on MTV Play (where available) whilst in the countries covered by your plan will not decrement from your plan's inclusive data allowance. All other data used when you use MTV Play will decrement from your plan's data allowance. You must have some of your plan's data allowance left else you will be unable to stream content on MTV Play. The offer is non-transferable. MTV Play is for your personal, non-commercial use. You must not attempt to share, edit or adapt the content made available to you. It's your responsibility to ensure that content accessed by under 18s is suitable for those viewing it. Content available via MTV Play may change from time to time. Access to content outside of the UK and the ability to watch on other devices are subject to the terms and conditions of MTV Play. MTV Play terms apply.
For more details go to www.ee.co.uk/mtvterms