Options
Mark as unread

Mark as read

Float to top

Bookmark

Subscribe (email)

by
Christopher_G
EE Community Support Team
Buy a Sony Xperia and claim a PlayStation 4 Bundle or PlayStation VR headset
2 weeks ago - last edited Monday by James_B
Do you love gaming? Well, this could be the perfect smartphone offer. Buy a Sony Xperia 1, 5, 10 or L3 with 10GB of data or more on one of our pay monthly plans and you can grab yourself a PlayStation 4 Bundle or PlayStation VR Starter Pack on us.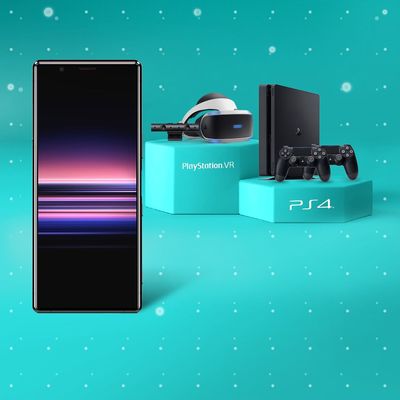 The PlayStation 4 Bundle includes a PS4 console, extra controller and a PS+ membership, so you can take your gaming online and challenge other players. The PlayStation VR Starter Pack comes with a VR headset, camera and VR Worlds download code, opening up five different VR experiences that have all been built from the ground up exclusively for the PS VR headset.

Virtual reality on the PlayStation 4 takes your gaming to a whole new world, putting you right in the heart of the action and enabling you to experience fully immersive 3D worlds.

From 4th October, you'll also be able to claim one of these great gifts when you buy the new Sony Xperia 5.
With a stunning curved 6.1-inch Full HD OLED display and 21:9 CinemaWide aspect ratio, this is a great phone for watching videos on. The display lets you see films in the format they were meant to be viewed on a cinema screen. And with Dolby Atmos sound on board too, audio is equally impressive.

Of course, it's also great for playing games on; the curved and slimline design makes it comfortable to hold during high-intensity gaming battles, as well as for talking calls and texting.
The Sony Xperia 5 also features three 12MP Sony Alpha cameras on the back, including an ultra-wide lens for more expansive shots and group photos. These lenses are particularly good at focusing on fast-moving subjects – so if you're photographing pets, children or sports events you'll get great results.
How do I claim?
Buy a Sony Xperia 1, 10 or L3 direct from EE between 1st October and 4th November. Or an Xperia 5 between 4th October and 4th November.

Visit claimyourgift.co.uk from 14th October to 16th December to choose your gift.

Enter your details, including your contact details and address for delivery, and upload your proof of purchase (store receipt or email confirmation) and your phone's IMEI number.

You'll receive your PlayStation 4 Bundle or PlayStation 4 VR Starter Pack up to 28 days after your claim has been validated.

by
Doug86
New Member
Re: Buy a Sony Xperia and claim a PlayStation 4 Bundle or PlayStation VR headset
Monday
Morning,
I upgraded to the Xperia L3 wit EE within the specified timeframe and tried the link provided this morning. It doesn't appear to be working and instead shows;
Error 495 - SSL configuration error
www.claimyourgift.co.uk has a SSL configuration issue and can not be displayed securly. Our development team are aware and working to fix the problem.
Please check back soon.
Will a new link or claim procedure be available?
Thanks
by
TomRob

Investigator
Re: Buy a Sony Xperia and claim a PlayStation 4 Bundle or PlayStation VR headset
Monday
Yep, I was suckered in too.
The claim site is down, not responding and EE are accepting no responsibility for it.
Fingers crossed they get it resolved sharpish.

by
Leanne_T
EE Community Support Team
Re: Buy a Sony Xperia and claim a PlayStation 4 Bundle or PlayStation VR headset
Monday
Thanks for coming here.
You can claim the free gift by heading to Claim your free gift

There's an option on there to send an email to Kondor customer services with your claim information before the 17/10/19.

After that, you should be able to process the claim on the online form.

Leanne.