Options
Mark as unread

Mark as read

Float to top

Bookmark

Subscribe (email)

by
Leanne_T
EE Community Support Team
Black Friday Mega Weekend has begun!
2 weeks ago - last edited Friday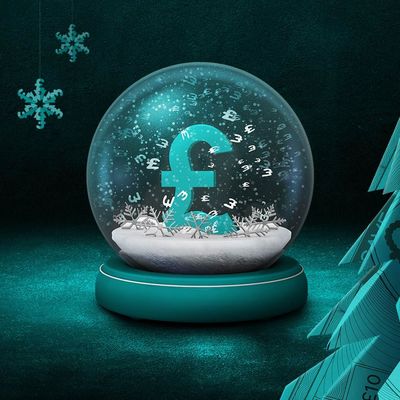 The big weekend deals are here!
Our Black Friday Mega Weekend is here and we've got some great deals on some of the best phones you can buy, including:
Apple iPhone Max XS
iPhone Max XS combines beauty and smarts, giving you a seriously intelligent and stylish smartphone that you can gift to yourself or a loved one this Christmas.

The 6.5-inch Super Retina HD OLED display makes colours come to life and give blacks a deep and inky quality for supreme picture quality. Films, websites and photos also look out of this world.

On the inside, the A12 Bionic chip makes everything feel fast and fluid, from opening apps and browsing websites to playing games and taking creative photos using iPhone Max XS's dual camera with Portrait Mode.

You can save £410 on iPhone Max XS this Black Friday Mega Weekend >

Samsung Galaxy S10+
The Samsung Galaxy S10+ is a thing of beauty, with a slim and curved body housing a bold and vivid 6.4-inch edge-to-edge Infinity-O display. It's a phone made for viewing content on – your games and TV shows will look stunning.

It features an ultra-wide angle lens too, so it's great for getting everyone in the frame when taking shots of friends and family this Christmas. The 4K front facing lens and intelligent video stabilisation capabilities also give you the capability to create your very own high-quality videos.
You can save £380 on the Samsung Galaxy S10 this Black Friday Mega Weekend >

Huawei P30 Pro
Looking for a smartphone with a powerful camera? The Huawei P30 Pro is perfect for taking great photos this winter.
Its Night Mode feature is revolutionary, bringing out incredible levels of detail even in the darkest settings and environments. It's ideal for taking shots of Christmas light, family photos around the Christmas tree and New Year's Eve party shots.

What's more, Huawei P30 Pro features a 5x optical zoom (50x zoom overall) that will make everything that's far away in your photos look truly epic. Photographers will love this phone.

You can save an amazing £432 on the Huawei P30 Pro this Black Friday Mega Weekend >
That's not all! There are loads more deals for SIMs and pay as you go too:
Get 60GB for £20 when you buy an 18 month SIM plan >
Get triple data for 6 months when you buy a pay as you go or Flex SIM pack >
Check out the rest of the Black Friday Mega Weekend offers >
What are you planning on treating someone to with our offers? Let us know below!
Re: Black Friday Mega Weekend has begun!
Friday
Hii, I really need to know if the same deals are going on for the whole "black Friday weekend" to be specific, if I can get the rose galaxy watch for 14 a month? Any help would be much appreciated. Thank you in advance
Re: Black Friday Mega Weekend has begun!
Friday
Any help to my question would be much appreciated, customer service is closed and I would like to know before 12 tonight, thanks EE😁

by
James_B
EE Community Support Team
Re: Black Friday Mega Weekend has begun!
Saturday
Hi @Tina12,
Welcome to the EE Community. 🙂
Yes, the Galaxy Watch offer is still available over the weekend.
Hope this helps.
James