Options
Mark as unread

Mark as read

Float to top

Bookmark

Subscribe (email)
Highlighted
by
Denzy95
Visitor
issues affecting our area 5 times in the last 2 days
a week ago - last edited a week ago
Received poor service with people like my grandparents not being able to hear my calls and the internet being slow as hell I've had extremely bad experience with EE since I got my contract can anyone help so I can get in touch with my Grandparents just incase something does happen
Highlighted
by
bristolian

Ace Contributor
Re: issues affecting our area 5 times in the last 2 days
a week ago
Hi @Denzy95 and welcome to the community!
Have you checked for known faults at status checker ?
Depending what model of phone you have, you may be able use EE WiFi calling indoors - now or at any time in the future.
Highlighted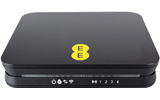 by
XRaySpeX

Grand Master
Re: issues affecting our area 5 times in the last 2 days
a week ago
What product do you have with EE?
__________________________________________________________________________________________
If you think I helped please feel free to hit the "Thumbs Up" button below.

To phone EE: The local rate landline number +44 207 362 0200 or Freephone +44 800 079 8586 - Option 1 for Mobiles; Option 2 for 4G WiFi; Option 3 for Home Broadband & EE TV.

ISPs: 1999: Freeserve 48K Dial-Up => 2005: Wanadoo 1 Meg BB => 2007: Orange 2 Meg BB => 2008: Orange 8 Meg LLU => 2010: Orange 16 Meg LLU => 2011: Orange 20 Meg WBC => 2014: EE 20 Meg WBC