Options
Mark as unread

Mark as read

Float to top

Bookmark

Subscribe (email)

by
Gabs
Explorer
a month ago
Hiya,
Very recently upgraded my phone. My new phone was advertised as part of a free Christmas gift deal (either a Toshiba TV or a Nintendo Switch). I have not had any option on completion of my upgrade online to select which gift I would like.
Just wondering when I'll get the option to chose, and how long it will take to arrive after I have recieved my new phone?
Many thanks
Gina
1 SOLUTION
by
Northerner

Grand Master
Solution
a month ago - last edited a month ago
Hi @Gabs
It says on the sales page: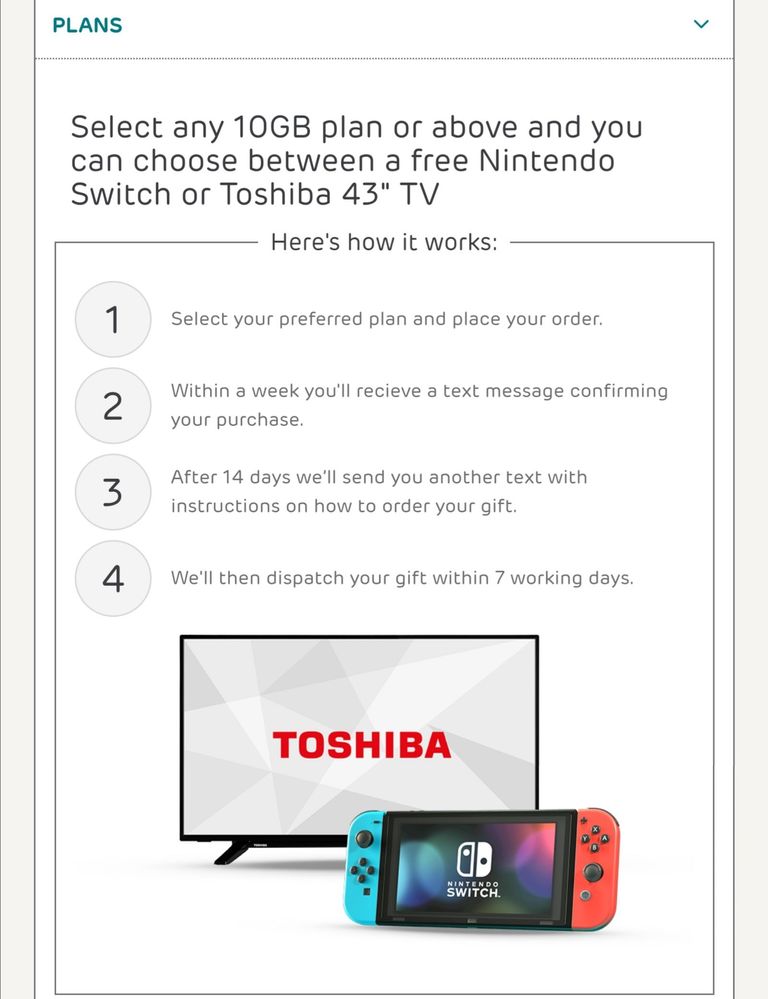 Have you waited for longer than any of the mentioned contact dates?
Thanks
---
To contact EE Customer Services dial 150 From your EE mobile or 07953 966 250 from any other phone.

EE standard opening hours are 8am to 9pm weekday, 8am to 8pm on weekends.