Options
Mark as unread

Mark as read

Float to top

Bookmark

Subscribe (email)

by
akyte43
Visitor
Monday
Hi,
I have been considering for a while leaving EE because I'm just not getting the services I want. I am a student studying majorly financially and other networks such as SKY are offering me deals that are a lot cheaper. Any info on how much I'll be charged as I got a new phone in september but it keeps freezing and the networks are bad and I'm just all in all disappointed with this network as I feel overcharged. Help?!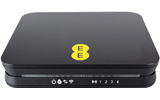 by
XRaySpeX

Grand Master
Monday
@akyte43 : Cost of cancelling or upgrading early will be Monthly Fee x Months Remaining, pro-rata to the nearest whole day, of contract term - 20%.
__________________________________________________________________________________________
If you think I helped please feel free to hit the "Thumbs Up" button below.

To phone EE: The local rate landline number +44 207 362 0200 or Freephone +44 800 079 8586 - Option 1 for Mobiles; Option 2 for 4G WiFi; Option 3 for Home Broadband & EE TV.

ISPs: 1999: Freeserve 48K Dial-Up => 2005: Wanadoo 1 Meg BB => 2007: Orange 2 Meg BB => 2008: Orange 8 Meg LLU => 2010: Orange 16 Meg LLU => 2011: Orange 20 Meg WBC => 2014: EE 20 Meg WBC
by
Northerner

Grand Master
Monday
Hi @akyte43
To leave you will need to pay off your remaining contract term, so your monthly charge X remaining term.
You will always get better deals throughout your contract term, it's inevitable as are deals on other carriers at this time of the year.
As for your device, have you tried factory resetting it?
---
To contact EE Customer Services dial 150 From your EE mobile or 07953 966 250 from any other phone.

EE standard opening hours are 8am to 9pm weekday, 8am to 8pm on weekends.