Options
Mark as unread

Mark as read

Float to top

Bookmark

Subscribe (email)
Highlighted

by
Kieran1695
Visitor
2 weeks ago
Hi there i'd really appreciate if someone could help me out.
I left EE a little over a year ago (only because i upgraded phones and they didnt have a package right for me). I have since noticed they were still trying to charge me for months after i cancelled which has had a very negative impact on my credit score.
I am now trying to contact them to see if this can be amended but when i try the contact phone number it doesnt let me through unless i have a phone number with the company.
How can I go about getting this resolved?
Thank you for any help you can provide.
Highlighted

by
Chris_B

Grand Master
a week ago
@Kieran1695 You can get through just don't select an option that requires you to give a phone number.
Highlighted

by
Christopher_G
EE Community Support Team
a week ago
Hi @Kieran1695
Welcome to the community.
I've sent you a private message to get some information from you. Please take a look and get back to me.
Thanks
Chris
Highlighted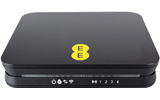 by
XRaySpeX

Grand Master
a week ago
Try calling CS on +44 800 956 6000 (option 2, option 4) . That won't ask for a mobile no.
__________________________________________________________________________________________
If you think I helped please feel free to hit the "Thumbs Up" button below.

To phone EE: The local rate landline number +44 207 362 0200 or Freephone +44 800 079 8586 - Option 1 for Mobiles; Option 2 for 4G WiFi; Option 3 for Home Broadband & EE TV.

ISPs: 1999: Freeserve 48K Dial-Up => 2005: Wanadoo 1 Meg BB => 2007: Orange 2 Meg BB => 2008: Orange 8 Meg LLU => 2010: Orange 16 Meg LLU => 2011: Orange 20 Meg WBC => 2014: EE 20 Meg WBC