Options
Mark as unread

Mark as read

Float to top

Bookmark

Subscribe (email)

by
J_Benbow
Explorer
‎14-12-2017 01:57 AM
Hi all, I had my number setup to a email address i no longer have access to. How do i change over to my primary email? As it just says number registered to different user. And won't let me past my device page. Any help would be gladly appreciated.Thanks in advance
1 SOLUTION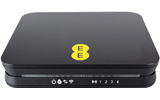 by
XRaySpeX

Grand Master
Solution
‎14-12-2017 02:04 AM
Login to your existing MyEE as old email addy.
Change Contact Email under Account settings / Your Addy.
Edit Email addy under Your profile to change your login username, if you like.
You will receive a verification email to new addy. Next time login to it as new email addy.
__________________________________________________________________________________________
If you think I helped please feel free to hit the "Thumbs Up" button below.

To phone EE: The local rate landline number +44 207 362 0200 or Freephone +44 800 079 8586 - Option 1 for Mobiles; Option 2 for 4G WiFi; Option 3 for Home Broadband & EE TV.

ISPs: 1999: Freeserve 48K Dial-Up => 2005: Wanadoo 1 Meg BB => 2007: Orange 2 Meg BB => 2008: Orange 8 Meg LLU => 2010: Orange 16 Meg LLU => 2011: Orange 20 Meg WBC => 2014: EE 20 Meg WBC