Options
Mark as unread

Mark as read

Float to top

Bookmark

Subscribe (email)
by
PetraDavis
Explorer
How do I add my daughters EE phone numbers to my family
3 weeks ago - last edited 3 weeks ago by

MikeT
Hi I have 3 subscribers on my family but I would like to add another two numbers, which are my daughters. xxxxxxxxxxx Sarla
xxxxxxxxx Petra
i want to be able to manage their privacy and share products with them such as data.
Is there a way of doing this
[Mod edit: Please do not share personal details as your posts are visible to the public. Thanks!]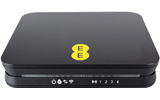 by
XRaySpeX

Grand Master
Re: How do I add my daughters EE phone numbers to my family
3 weeks ago
@PetraDavis : Do they already have their own contract MyEE a/c's? Then you have to phone EE with each on the line to merge them into your a/c.
You realise you will be then paying the bills for all of them?
__________________________________________________________________________________________
If you think I helped please feel free to hit the "Thumbs Up" button below.

To phone EE: The local rate landline number +44 207 362 0200 or Freephone +44 800 079 8586 - Option 1 for Mobiles; Option 2 for 4G WiFi; Option 3 for Home Broadband & EE TV.

ISPs: 1999: Freeserve 48K Dial-Up => 2005: Wanadoo 1 Meg BB => 2007: Orange 2 Meg BB => 2008: Orange 8 Meg LLU => 2010: Orange 16 Meg LLU => 2011: Orange 20 Meg WBC => 2014: EE 20 Meg WBC