Options
Mark as unread

Mark as read

Float to top

Bookmark

Subscribe (email)

by

Sorcha
EE Community Manager
Win a Google Home Mini in our spooktacular Halloween competition
4 weeks ago - last edited a week ago
**UPDATE: COMPETITION NOW CLOSED**
There are pumpkins everywhere and the Halloween parties are starting to happen. Why not use your Halloween selfies to win your very own Halloween helper.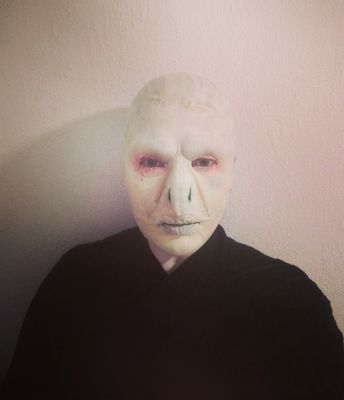 My effort this year, to start you off.
Halloween is my absolute favourite day of the year and I love to mess around doing stage makeup and special effects. Even if I'm not actually going out, I'll still do at least one costume look to share on social media, just for fun. This year I decided to become Voldemort as you can see by my selfie. I actually look more like my profile picture, I wasn't just having a rough day!
So, in the spirit of spooky season, we'd love to see your amazing Halloween looks. Maybe you are going to a party, trick or treating or your furry friend is dressing up for the occasion. Make sure to take a selfie and share it with us here! Remember to keep it clean 😉
To enter, submit your pictures between the 25th October and the 11th of November by hitting "Reply" below and the picture with the most votes will win a Google Home Mini.
To cast your vote, tap on the thumbs up icon on the entry that you like the most.
As an added extra, if you log into the EE Community on the 31st of October, you will also win the Halloween Helper community badge!
Good luck everyone!