Options
Mark as unread

Mark as read

Float to top

Bookmark

Subscribe (email)
Highlighted

by
ashwilks
Explorer
‎30-10-2018 05:18 PM
EE seem to be holding my old fsnet address so I can't receive re-set emails and I'm not able to access my account. I did change it to my new email when fsnet was discontinued but it appears that there is another place where it is still fsnet
1 SOLUTION
Highlighted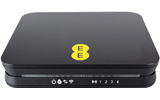 by
XRaySpeX

Grand Master
Solution
‎30-10-2018 07:12 PM - edited ‎30-10-2018 07:13 PM
@ashwilks: Is this MyEE a/c for Broadband, mobile or both? If you have a BB a/c there are 2 places where your email addy is recorded. The 1st is in your MyEE Profile which is probably the obvious place you already changed it. The other is in your BB a/c settings, which is probably the 1 you are looking for.
Log into your MyEE, Manage your EE BB a/c & then Edit account under MY ACCOUNT.
There you will find your long-lost fsnet.co.uk Personal email addy. You may then edit it to your new email addy, to be the same as the 1 in your Profile.
__________________________________________________________________________________________
If you think I helped please feel free to hit the "Thumbs Up" button below.

To phone EE: The local rate landline number +44 207 362 0200 or Freephone +44 800 079 8586 - Option 1 for Mobiles; Option 2 for 4G WiFi; Option 3 for Home Broadband & EE TV.

ISPs: 1999: Freeserve 48K Dial-Up => 2005: Wanadoo 1 Meg BB => 2007: Orange 2 Meg BB => 2008: Orange 8 Meg LLU => 2010: Orange 16 Meg LLU => 2011: Orange 20 Meg WBC => 2014: EE 20 Meg WBC