Options
Mark as unread

Mark as read

Float to top

Bookmark

Subscribe (email)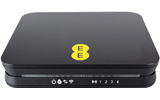 by
XRaySpeX

Grand Master
‎21-04-2019 03:57 PM - edited ‎21-04-2019 04:03 PM
What's with these:
Request Entity Too Large

The requested resource
/t5/notificationfeed/page
does not allow request data with GET requests, or the amount of data provided in the request exceeds the capacity limit.
that are coming up on every Community page under FF but not IE? It only started about an hour ago. I have rebooted FF & the PC!
I get the impression that EE are always fiddling with live systems whilst users are using them.
__________________________________________________________________________________________
If you think I helped please feel free to hit the "Thumbs Up" button below.

To phone EE: The local rate landline number +44 207 362 0200 or Freephone +44 800 079 8586 - Option 1 for Mobiles; Option 2 for 4G WiFi; Option 3 for Home Broadband & EE TV.

ISPs: 1999: Freeserve 48K Dial-Up => 2005: Wanadoo 1 Meg BB => 2007: Orange 2 Meg BB => 2008: Orange 8 Meg LLU => 2010: Orange 16 Meg LLU => 2011: Orange 20 Meg WBC => 2014: EE 20 Meg WBC