Options
Mark as unread

Mark as read

Float to top

Bookmark

Subscribe (email)
by
BrendonH
Ace Contributor
Mobile version of site messed up
3 weeks ago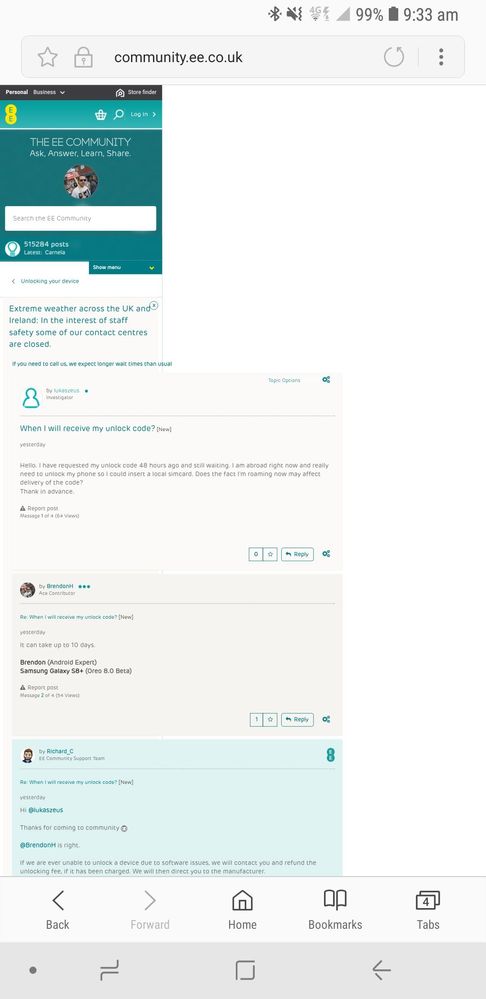 As you can see in picture the comments of the page how spread over so we have to scroll.
This is happening on my phone and tablet.
It started doing this yesterday.

Brendon (Android Expert)
Samsung Galaxy S8+ (Oreo 8.0)
1 REPLY
Highlighted
by
jmitchel
Maestro
Re: Mobile version of site messed up
3 weeks ago
it's the 'bad weather' banner at the top of the forum which is causing this.
Close that by clicking the X in the corner of the banner and then refresh the page and forum goes back to how it should look.