Options
Mark as unread

Mark as read

Float to top

Bookmark

Subscribe (email)
Highlighted

by
Profile closed
Not applicable
‎05-09-2018 11:31 PM
Could someone please delete my Community account and my EE account please since I'm no longer a customer

Thanks
1 SOLUTION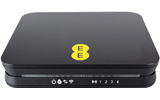 by
XRaySpeX

Grand Master
Solution
‎05-09-2018 11:53 PM
Hi @Profile closed: You may delete your Community account yourself as I describe below but you will need to call EE to delete your MyEE. These are separate sites.
Near top L of this page you'll see your "Hi" avatar.
Click on it & you'll see a drop-down menu.
Click on My Settings.
Under Personal, the last item on R is Close A/C.
Click on it & confirm you really want to close it.
__________________________________________________________________________________________
If you think I helped please feel free to hit the "Star" button below.

To phone EE: The local rate landline number +44 207 362 0200 or Freephone +44 800 079 8586 - Option 1 for Mobiles; Option 2 for 4G WiFi; Option 3 for Home Broadband & EE TV.

ISPs: 1999: Freeserve 48K Dial-Up => 2005: Wanadoo 1 Meg BB => 2007: Orange 2 Meg BB => 2008: Orange 8 Meg LLU => 2010: Orange 16 Meg LLU => 2011: Orange 20 Meg WBC => 2014: EE 20 Meg WBC