Options
Mark as unread

Mark as read

Float to top

Bookmark

Subscribe (email)
by
Noella
Visitor
2 weeks ago
I just found out my EE account was closed and number not registered. All of this was done without any notification. All this was due an error which they thought was fraud. I am on contract with this phone and really dont want to be changing numbers everywhere. Can EE reopen my account and the register my number.
I am expecting important calls..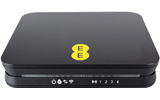 by
XRaySpeX

Grand Master
Re: Reopen closed account
2 weeks ago
This user discussion forum can have no access to your specific account. You need to query this with CS.
__________________________________________________________________________________________
If you think I helped please feel free to hit the "Thumbs Up" button below.

To phone EE: The local rate landline number +44 207 362 0200 or Freephone +44 800 079 8586 - Option 1 for Mobiles; Option 2 for 4G WiFi; Option 3 for Home Broadband & EE TV.

ISPs: 1999: Freeserve 48K Dial-Up => 2005: Wanadoo 1 Meg BB => 2007: Orange 2 Meg BB => 2008: Orange 8 Meg LLU => 2010: Orange 16 Meg LLU => 2011: Orange 20 Meg WBC => 2014: EE 20 Meg WBC

by
Jon_K
EE Community Support Team
Re: Reopen closed account
2 weeks ago
Hi @Noella.
Welcome to the community.
As @XRaySpeX has mentioned, you will need to contact our Customer Care team about this.
They will have access to your account and be able to see why it was closed, and explore the possibility of re-opening the account.
Let us know how you get on.
Jon