Options
Mark as unread

Mark as read

Float to top

Bookmark

Subscribe (email)

by
Liza81
New Member
Friday
My daughters payg phone wont let me call it says calls are not currently been connected to this number she can receive texts when connected to wifi and make facetime calls anyone know why?

by
Leanne_T
EE Community Support Team
Friday
Hi there @Liza81
Thanks for coming to the community.
If you turn WiFi off, does her phone show signal?
When was the last time the SIM was used for any of the below:
Voice and data usage. This includes making calls, sending text messages and picture messages, retrieving a voicemail, and using data that is not within your pack or add-on.
Topping up your account.
Buying a pack or an add-on.
Speak soon 🙂
Leanne,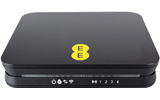 by
XRaySpeX

Grand Master
Friday
@Liza81 : Are you both in UK?
__________________________________________________________________________________________
If you think I helped please feel free to hit the "Thumbs Up" button below.

To phone EE: The local rate landline number +44 207 362 0200 or Freephone +44 800 079 8586 - Option 1 for Mobiles; Option 2 for 4G WiFi; Option 3 for Home Broadband & EE TV.

ISPs: 1999: Freeserve 48K Dial-Up => 2005: Wanadoo 1 Meg BB => 2007: Orange 2 Meg BB => 2008: Orange 8 Meg LLU => 2010: Orange 16 Meg LLU => 2011: Orange 20 Meg WBC => 2014: EE 20 Meg WBC