Options
Mark as unread

Mark as read

Float to top

Bookmark

Subscribe (email)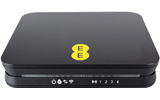 by
XRaySpeX

Grand Master
Genuine Phone Calls From EE - what numbers we use
‎10-05-2017 03:50 PM - last edited on ‎20-11-2017 10:53 AM by

TiffJ
To our EE, Orange and T-Mobile customers!
Genuine Phone Calls From Our Company
From time to time you may receive calls from us & our partners to give you further information on our mobile and broadband products and services.
We've noticed a number of you getting in touch to check if these phone calls are genuine and connected to our company, to give you peace of mind there are help articles giving lists of legitimate CLI (calling line identification) telephone numbers for you to refer to.
Please read the How we contact you list and the Direct partners list and check that calls being made to you are from or on behalf of our company!
Help stopping unwanted calls or texts:
If you are receiving any unwanted calls or texts from other companies find more help or stopping or reporting these.
__________________________________________________________________________________________
If you think I helped please feel free to hit the "Thumbs Up" button below.

To phone EE: The local rate landline number +44 207 362 0200 or Freephone +44 800 079 8586 - Option 1 for Mobiles; Option 2 for 4G WiFi; Option 3 for Home Broadband & EE TV.

ISPs: 1999: Freeserve 48K Dial-Up => 2005: Wanadoo 1 Meg BB => 2007: Orange 2 Meg BB => 2008: Orange 8 Meg LLU => 2010: Orange 16 Meg LLU => 2011: Orange 20 Meg WBC => 2014: EE 20 Meg WBC

by
James_B
EE Community Support Team
Re: Genuine Phone Calls From Our Company
‎10-05-2017 03:55 PM
Thanks for this great, informative post @XRaySpeX