Options
Mark as unread

Mark as read

Float to top

Bookmark

Subscribe (email)
compensation for being without internet for 4 days
4 weeks ago
We are EE Broadband customers of several years. We have now been without internet for 4 days. EE tell me the fault is due to planned maintenance by BT openreach, but they will keep me informed. Each day I have to chase EE for a response and we seem to be getting nowhere.
I have now lost 4 days where we cannot send emails and most importantly we have missed a facebook live connection with our son currently on deployment with the royal marines out in the middle east. He has been at sea for over a month, and finally reached land. We are also eating in to our mobile data. It is clearly unacceptable.
Re: Hi, I'm Robert. The internet is down and I paid my bill this month.
4 weeks ago
Our internet has been down for 4 days now, and we're getting nowhere with sorting the issue. EE tell us it's due to planned maintenance. We will be asking for compensation.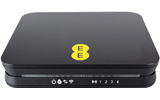 by
XRaySpeX

Grand Master
Re: compensation for being without internet for 4 days
4 weeks ago
Phone CS to discuss compensation with you.
__________________________________________________________________________________________
If you think I helped please feel free to hit the "Thumbs Up" button below.

To phone EE: The local rate landline number +44 207 362 0200 or Freephone +44 800 079 8586 - Option 1 for Mobiles; Option 2 for 4G WiFi; Option 3 for Home Broadband & EE TV.

ISPs: 1999: Freeserve 48K Dial-Up => 2005: Wanadoo 1 Meg BB => 2007: Orange 2 Meg BB => 2008: Orange 8 Meg LLU => 2010: Orange 16 Meg LLU => 2011: Orange 20 Meg WBC => 2014: EE 20 Meg WBC

by
Leanne_T
EE Community Support Team
Re: compensation for being without internet for 4 days
4 weeks ago