Options
Mark as unread

Mark as read

Float to top

Bookmark

Subscribe (email)
Highlighted

by
dennis247

Investigator
‎22-05-2020 10:33 PM
Have no access to internet no access to my Wi-Fi router at all what is the issue I've done all the checks and all the test still not connected
1 SOLUTION
Highlighted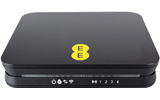 by
XRaySpeX

Grand Master
Solution
‎22-05-2020 10:34 PM
Welcome to EE's Home Broadband Forum.

Have you just joined EE BB or were you already with EE BB? How long has this been happening?

What does it say after you log into the router:
For a BrightBox: in the Internet section on the initial Status page or
For a Smart Hub: on the Advanced Settings / Broadband / Internet page?
Obscure your names & numbers in the BB Username but post the 1st 2 parts of the IP addy. This will tell us at which stage EE have got to.

Is this for ADSL BB or Fibre? Which router, BrightBox 1 or 2 or Smart Hub?

Does the phone work? Do you get a dial tone? Does it announce your correct no. when you dial 1470 17070?
__________________________________________________________________________________________
If you think I helped please feel free to hit the "Thumbs Up" button below.

To phone EE: The local rate landline number +44 207 362 0200 or Freephone +44 800 079 8586 - Option 1 for Mobiles; Option 2 for 4G WiFi; Option 3 for Home Broadband & EE TV.

ISPs: 1999: Freeserve 48K Dial-Up => 2005: Wanadoo 1 Meg BB => 2007: Orange 2 Meg BB => 2008: Orange 8 Meg LLU => 2010: Orange 16 Meg LLU => 2011: Orange 20 Meg WBC => 2014: EE 20 Meg WBC