Options
Mark as unread

Mark as read

Float to top

Bookmark

Subscribe (email)

by
Scott1210s

Investigator
Very slow broadband speeds
‎07-01-2019 09:42 PM
Hello, new on here iv got and had for months now a very slow broadband connection. It's not a router or filter problem, the connection was slow on my old router that id been using for 10 years & used 2 other filters with that, made no difference, and iv now got a brand new router with a new filter. So it is not a router or filter problem.
Iv read past threads on here made by other members, so iv anticipated some of the info im likely to be asked. I highly think aswell gathering from what iv read that i may be on a banded profile.
Il assume it's because of my speeds being so low, but i havnt had much success getting speedtest results from websites directly through ethernet. They either dont load properly, or say latency error, or just a fail in general.
I managed to get one from Fast.com
Through Ethernet
Here's what happened after a couple of trys through ethernet on Thinkbroadband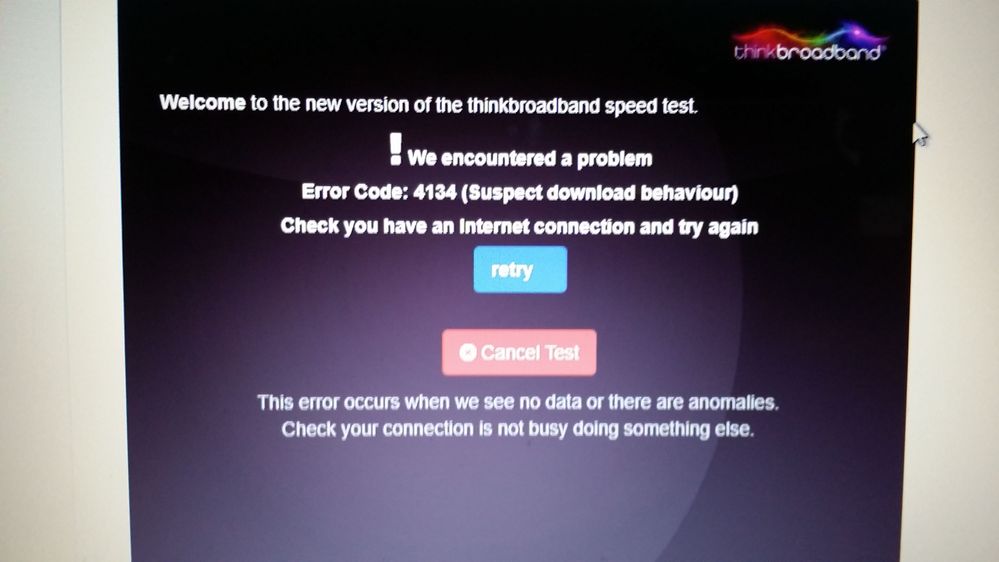 I managed to get a result through ethernet on BT Wholesale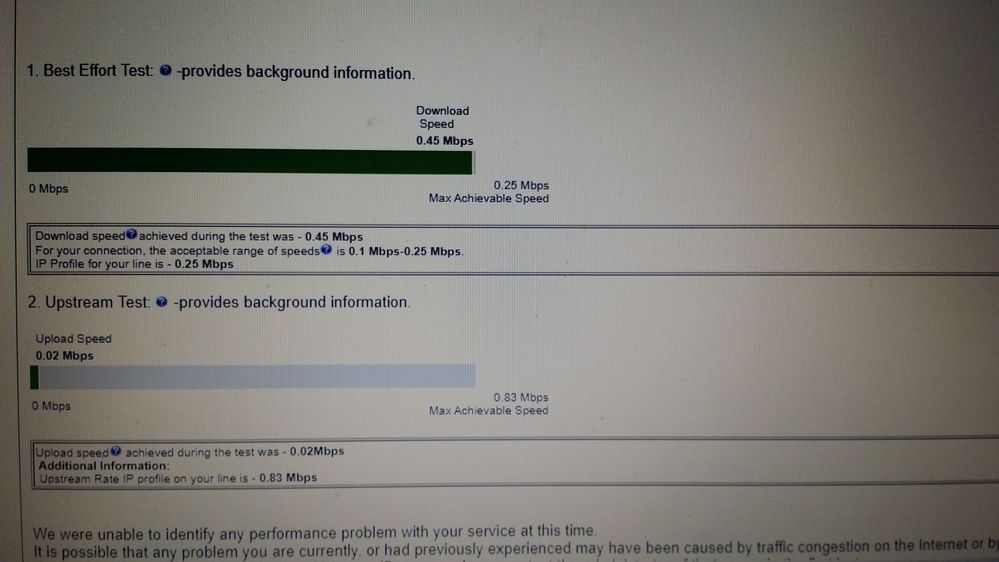 I dont use an EE Brightbox, but here's some stats my modem router gives me (a few days ago i was still on adsl, but my new router is adsl2+ which it's automatically switched me over to according to the router stats)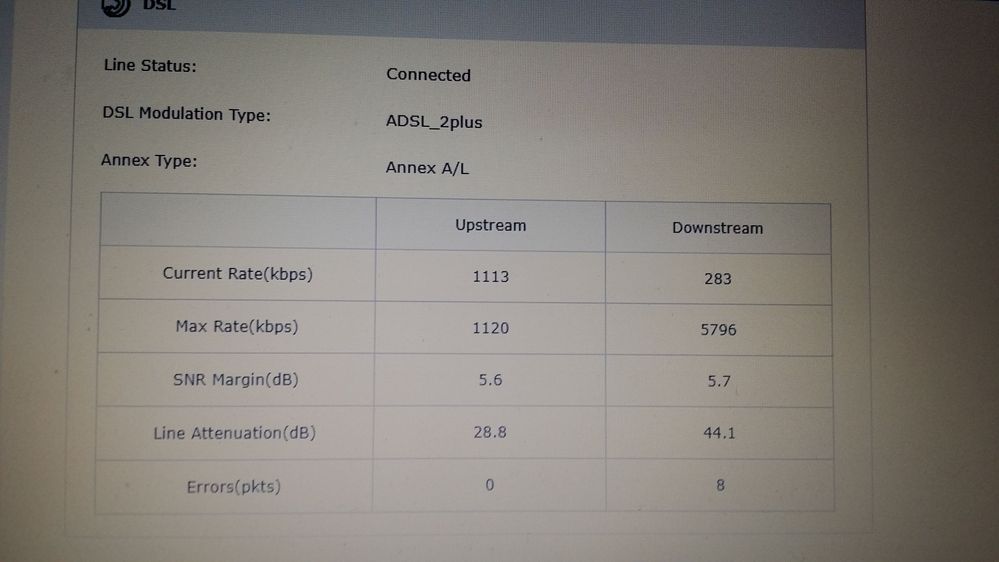 The noise margin stays around 5.7 to 6db
dslchecker using my landlinee phone pnumber.
Exchange: West Malling, Cabinet 55
I am able to get speedtests wirelessly on my mobile phone. Ookla speedtest on average is Downspeed: 0.17Mbps Upspeed: 60Mbps (downspeed seems to stay more constant but still low, whereas upspeed is more erratic, and can fluctuate anywhere between 0.30 and almost up to a whole 1Mbps.