Options
Mark as unread

Mark as read

Float to top

Bookmark

Subscribe (email)
by
Jonboy53
Explorer
3 weeks ago
Does anyone know whether I need to chase EE regarding my Broadband being cancelled with Plusnet. Have had email conformation from Plusnet that the phone line has been swapped but nothing regarding the broadband as yet. Meant to be going live this Monday (18th) and advised new router in post yesterday.
Can I assume EE have it all under control?
1 SOLUTION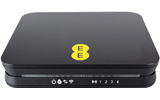 by
XRaySpeX

Grand Master
Solution
3 weeks ago
OFCOM rules that the old provider should be sending you a letter covering both landline & BB and giving you 2 weeks to refuse the transfer so as to prevent you being slammed. If you haven't received such a letter from PN I wouldn't assume anything. However it is v. unlikely that EE has asked PN for the landline but not the BB as EE doesn't do 1 w/out the other.
__________________________________________________________________________________________
If you think I helped please feel free to hit the "Thumbs Up" button below.

To phone EE: The local rate landline number +44 207 362 0200 or Freephone +44 800 079 8586 - Option 1 for Mobiles; Option 2 for 4G WiFi; Option 3 for Home Broadband & EE TV.

ISPs: 1999: Freeserve 48K Dial-Up => 2005: Wanadoo 1 Meg BB => 2007: Orange 2 Meg BB => 2008: Orange 8 Meg LLU => 2010: Orange 16 Meg LLU => 2011: Orange 20 Meg WBC => 2014: EE 20 Meg WBC