Options
Mark as unread

Mark as read

Float to top

Bookmark

Subscribe (email)
by
AA52
Investigator
Tuesday
Hi,
I recently got EE Fibre plus with a min. 75mbps and max of 79 mbps and guaranteed 74mbps. I was very happy with the installation and enjoying the consistent good speed usally about 73.4 mbps. but after a week it dropped to 66mbps and I assumed it was due to the testing in the initial 10 days. but its been over 2 weeks now and it hasn't moved above 54-57mbps and is settled. the download sync on the router shows 60mbps, I don't know why... I had contacted EE after the 10 days and they logged in as a fault and couldn't find any fault on the line.
1. Router stats: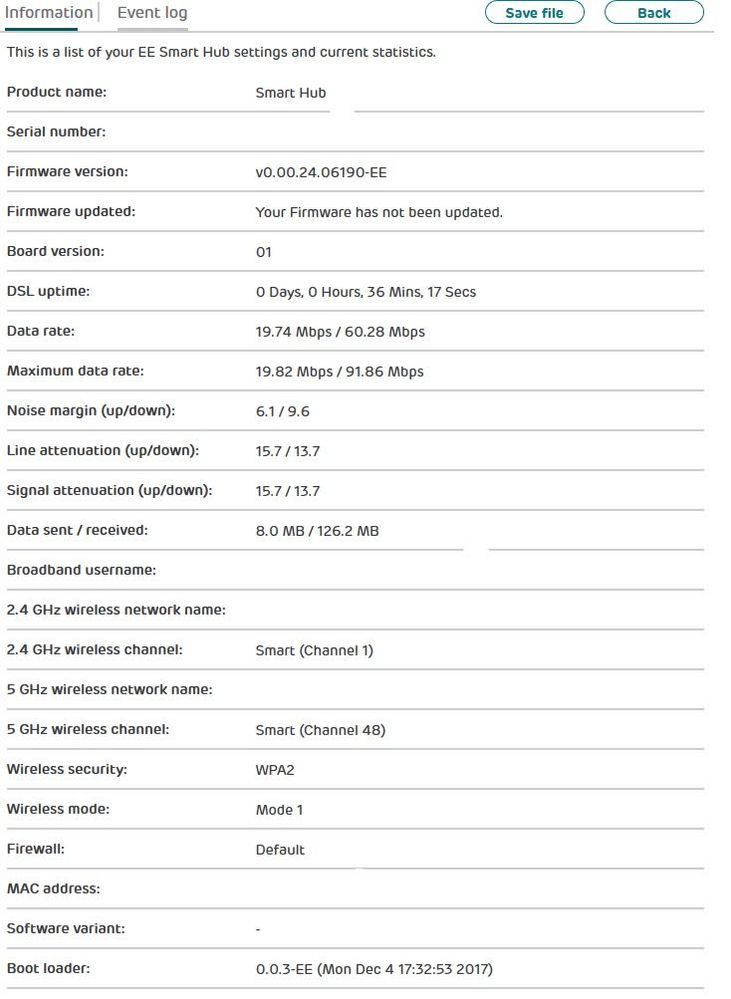 2. wired speed test results: https://www.thinkbroadband.com/speedtest/1549984591191243155
3. My local exhange:
https://availability.samknows.com/broadband/exchange/LWSHE
4. Bt Broadband Availability Checker: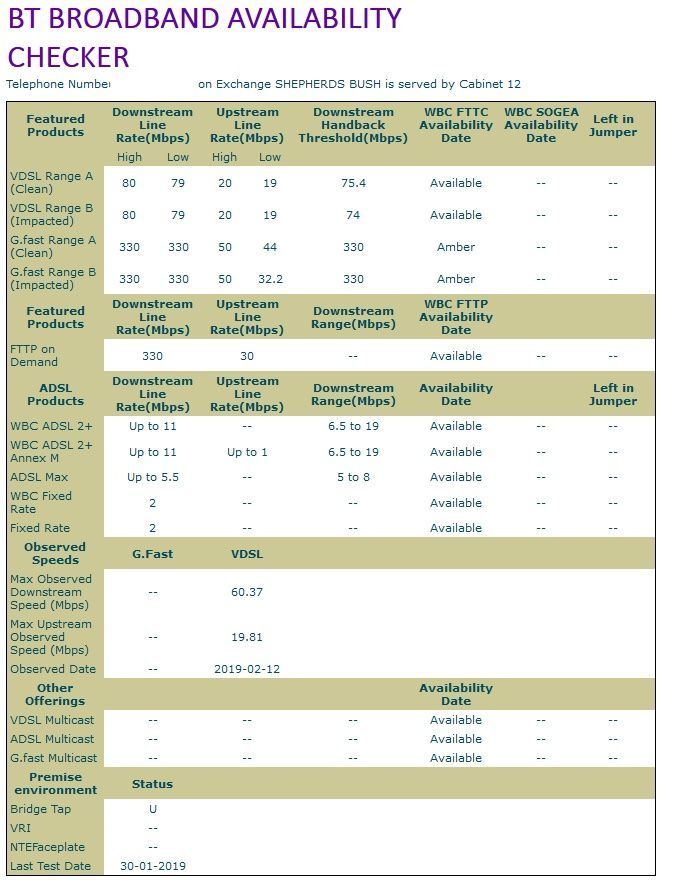 Any help would be really appreciated.
4 REPLIES