Options
Mark as unread

Mark as read

Float to top

Bookmark

Subscribe (email)
NTP synchronization failure
Wednesday
My Smart Hub cannot get the right time (sets 01 January after restarting) and then does not get internet connection at all (everything else seems fine). Apparently it is a repeated issue related to the NTP server, but any hint on how to fix it or let EE know to fix it? Thanks.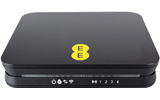 by
XRaySpeX

Grand Master
Re: NTP synchronization failure
Wednesday
Are there failure events about the NTP in the System Log?
__________________________________________________________________________________________
If you think I helped please feel free to hit the "Thumbs Up" button below.

To phone EE: The local rate landline number +44 207 362 0200 or Freephone +44 800 079 8586 - Option 1 for Mobiles; Option 2 for 4G WiFi; Option 3 for Home Broadband & EE TV.

ISPs: 1999: Freeserve 48K Dial-Up => 2005: Wanadoo 1 Meg BB => 2007: Orange 2 Meg BB => 2008: Orange 8 Meg LLU => 2010: Orange 16 Meg LLU => 2011: Orange 20 Meg WBC => 2014: EE 20 Meg WBC
Re: NTP synchronization failure
Thursday
Yes, I get in the log sequences of NTP synchronization start and then NTP synchronization failure after a few seconds.