Options
Mark as unread

Mark as read

Float to top

Bookmark

Subscribe (email)

by
Zanthra
New Member
2 weeks ago
So basically we moved house recently. We were with ee previously and thought hey why not bring them with us. So we had to wait 2 weeks for an install date, that's cool gave me some extra data for a hot spot. But when the date for the install happened...the nightmare began.
Install date was 23rd september. Guy came did the checks in house told to wait till midnight. Next day no internet. Phoned up ee turns out they had booked a landline engineer but no broadband engineer. Great just great. I had taken the day off for this. So they told me they would get it sorted within 2 days, great I'll get the internet thurs I'm thinking. They confirm thursday for internet install. Thursday hits, nope no internet. Call ee back, no reason why it didnt happen just noone did anything. Get booked in for the following tues, get told need to have engineer come to the house.
Other half takes the day off, and then calls me at 5:30 to say noone has turned up yet. I call ee, they tell me that the order had gotten stuck in the system it had to be cancelled but noone had told me. So that is her day wasted and no internet.
Get told that it will be installed on friday (today) and guess what! You guessed it no internet at all.
I'm so sick of this, it's been 4 weeks now, what recourse do I have?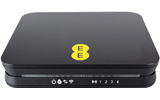 by
XRaySpeX

Grand Master
2 weeks ago
You can make a formal complaint to EE & if you don't get satisfaction after 8 weeks you can take it to EE's ADR provider. See Complaints code of practice and here is the Complaints Form at the foot of the page.
__________________________________________________________________________________________
If you think I helped please feel free to hit the "Thumbs Up" button below.

To phone EE: The local rate landline number +44 207 362 0200 or Freephone +44 800 079 8586 - Option 1 for Mobiles; Option 2 for 4G WiFi; Option 3 for Home Broadband & EE TV.

ISPs: 1999: Freeserve 48K Dial-Up => 2005: Wanadoo 1 Meg BB => 2007: Orange 2 Meg BB => 2008: Orange 8 Meg LLU => 2010: Orange 16 Meg LLU => 2011: Orange 20 Meg WBC => 2014: EE 20 Meg WBC

by
James_B
EE Community Support Team
2 weeks ago
Hi @Zanthra,
Welcome to the EE Community.
I'm sorry to hear about the delay in installing your broadband.
I've sent you a private message to get some details so I can help.
Thanks
James