Options
Mark as unread

Mark as read

Float to top

Bookmark

Subscribe (email)
by
Beechey83
New Member
I just want to access my broadband account on my account but it won't let me
3 weeks ago
I need help getting access to my account but it won't accept ny details to do this yet I'm already signed In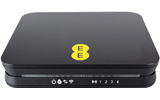 by
XRaySpeX

Grand Master
Re: I just want to access my broadband account on my account but it won't let me
3 weeks ago
Are you trying to add your BB a/c to your MyEE?
It wants your personal details as already registered with EE & is doing a security check. There's 1 thing in particular to be careful of when supplying your BB personal details.
The "Contact Email Address" requested when filling in the Home BB details is not necessarily the same as the email addy used as the username of the MyEE a/c being created or added to. It is the email addy EE already has on record for you for BB.
__________________________________________________________________________________________
If you think I helped please feel free to hit the "Thumbs Up" button below.

To phone EE: The local rate landline number +44 207 362 0200 or Freephone +44 800 079 8586 - Option 1 for Mobiles; Option 2 for 4G WiFi; Option 3 for Home Broadband & EE TV.

ISPs: 1999: Freeserve 48K Dial-Up => 2005: Wanadoo 1 Meg BB => 2007: Orange 2 Meg BB => 2008: Orange 8 Meg LLU => 2010: Orange 16 Meg LLU => 2011: Orange 20 Meg WBC => 2014: EE 20 Meg WBC