Options
Mark as unread

Mark as read

Float to top

Bookmark

Subscribe (email)
Wednesday
Does anyone know a *free* phone number to call to test my phone?
=on EE "Standard Broadband" package + "Anytime calls to UK Landlines & Mobiles add-on"
https://testcall.com/804-222-1111/ looks like for USA customers (only USA, I guess).
Is there a UK equivalent?
Stephen,
needing to test a 2nd phone that has intermittent connection issues, especially caller cannot hear me on handsfree evn tho I can hear them + we can both hear each other on non-hands-free.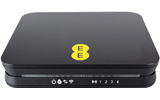 by
XRaySpeX

Grand Master
Wednesday
Just call the FreePhone no. in my sig. & hang up when they answer.
__________________________________________________________________________________________
If you think I helped please feel free to hit the "Thumbs Up" button below.

To phone EE: The local rate landline number +44 207 362 0200 or Freephone +44 800 079 8586 - Option 1 for Mobiles; Option 2 for 4G WiFi; Option 3 for Home Broadband & EE TV.

ISPs: 1999: Freeserve 48K Dial-Up => 2005: Wanadoo 1 Meg BB => 2007: Orange 2 Meg BB => 2008: Orange 8 Meg LLU => 2010: Orange 16 Meg LLU => 2011: Orange 20 Meg WBC => 2014: EE 20 Meg WBC
Thursday
That's no good for me; it's just EE helpline = no good at the moment because far too busy and in any case this is not a priority issue.
What I want is: an automated phone-test call that will test whether it can hear me - like Skype test call.
Stephen

by
James_B
EE Community Support Team
Thursday
Hi @3rdRockStephen,
Welcome back to the community.
I'm not aware of an automated testing number. Could you perform your own tests by calling your mobile phone from your landline?
Thanks
James