Options
Mark as unread

Mark as read

Float to top

Bookmark

Subscribe (email)

by
Epurple
Explorer
‎27-08-2018 07:24 AM
Ive tried to find out best way to recycle our old hub, really do not want to just take it to the local tip
1 SOLUTION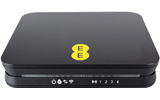 by
XRaySpeX

Grand Master
Solution
‎27-08-2018 02:11 PM
@Christopher_G: Contradicted by the more recent How do I cancel my broadband, landline or EE TV?
If you're cancelling your broadband service, you can keep your router, or recycle it at your local waste management facility.

Or you can return it to us at:
 EE Returns
 1 First Avenue
 Maybrook Industrial Estate
 Minworth
 Birmingham B76 1BA
I'm sure EE don't want BB2s now that they issue the new SH.
__________________________________________________________________________________________
If you think I helped please feel free to hit the "Thumbs Up" button below.

To phone EE: The local rate landline number +44 207 362 0200 or Freephone +44 800 079 8586 - Option 1 for Mobiles; Option 2 for 4G WiFi; Option 3 for Home Broadband & EE TV.

ISPs: 1999: Freeserve 48K Dial-Up => 2005: Wanadoo 1 Meg BB => 2007: Orange 2 Meg BB => 2008: Orange 8 Meg LLU => 2010: Orange 16 Meg LLU => 2011: Orange 20 Meg WBC => 2014: EE 20 Meg WBC