Options
Mark as unread

Mark as read

Float to top

Bookmark

Subscribe (email)

by
Pete51

Investigator
‎20-12-2017 07:31 PM
I have recently gone from Virgin to Ee and am unable to use my wireless printer from my I-pad or kindle it dosent seem to recognize there is a printer available
1 SOLUTION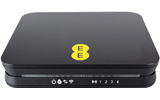 by
XRaySpeX

Grand Master
Solution
‎21-12-2017 05:04 PM
@Pete51: Then it's not just a matter of getting the iPad connected to the printer but getting the printer connected to the router in the 1st place.
Have you followed Connect using WiFi protected setup (WPS) ?
If that doesn't work can you do it manually? Does the printer provide a list of WiFi networks it can see to which you can provide a WiFi password?
__________________________________________________________________________________________
If you think I helped please feel free to hit the "Thumbs Up" button below.

To phone EE: The local rate landline number +44 207 362 0200 or Freephone +44 800 079 8586 - Option 1 for Mobiles; Option 2 for 4G WiFi; Option 3 for Home Broadband & EE TV.

ISPs: 1999: Freeserve 48K Dial-Up => 2005: Wanadoo 1 Meg BB => 2007: Orange 2 Meg BB => 2008: Orange 8 Meg LLU => 2010: Orange 16 Meg LLU => 2011: Orange 20 Meg WBC => 2014: EE 20 Meg WBC