Options
Mark as unread

Mark as read

Float to top

Bookmark

Subscribe (email)

by
SWedge

Contributor
Broadband speed dropped since yesterday
‎07-11-2017 10:25 PM
Good evening.
Yesterday I was very happily getting download speeds in the 31mbps range, however tonight I'm struggling to break 5mpbs.
I've tried resetting the router, unplugging and replugging in both the cable to the router and the cable from it, resetting the router, and nothing seems to have made a difference.
My master socket has an Openreach VDSL faceplate, and I don't have a microfilter to connect to the test socket anyway. I also don't own a landline phone so cannot test the phone sockets either. So with that in mind I've moved on to the next step in the guide.
I have Bright Box 2 Router and, as the status shows, should be on speeds up to 40 Mbps;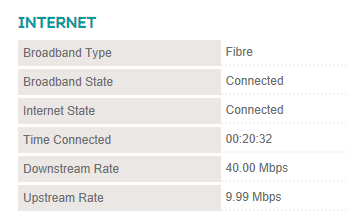 My DSL status is as follows;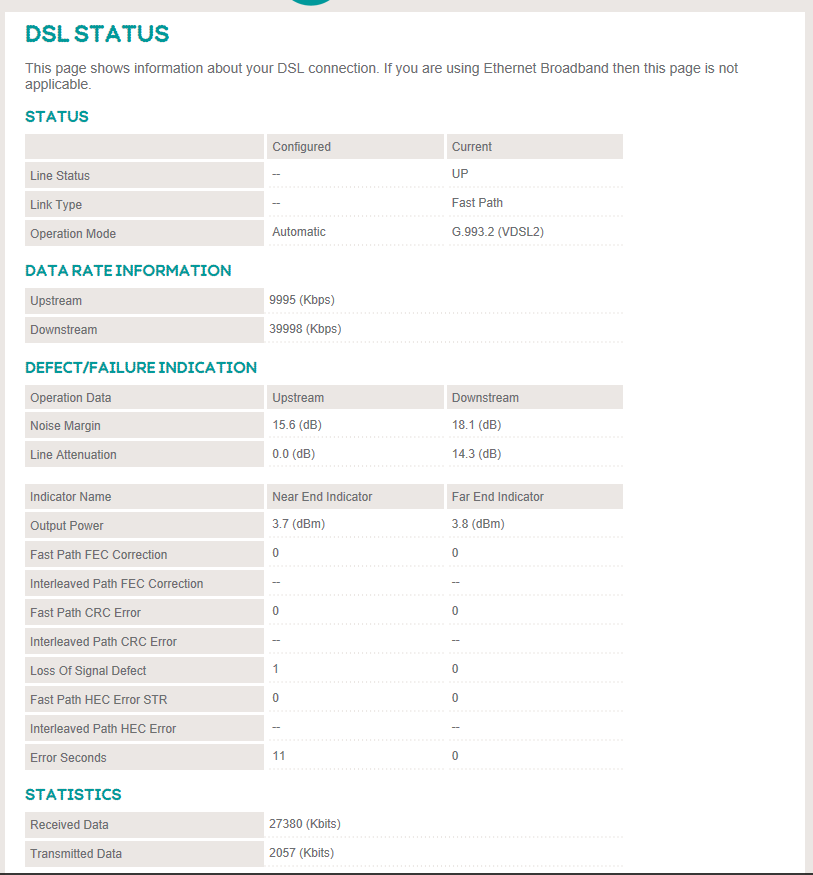 DSL Status- 07.11.17 @22:10
My system log reads;

My Speedtest results report an average download speed of 4.59 Mbps