Options
Mark as unread

Mark as read

Float to top

Bookmark

Subscribe (email)
Highlighted

by
R98

Contributor
‎08-03-2018 04:12 AM
Hi all - so I ordered FTTC on an 80/20 profile and it went live yesterday. Advance speed tests looked top end. Guy came and fitted a new master socket, hub connected and we're only syncing at 40 and dropping, and throughout between 25 and 30 most of the time. Massively lower than the estimate of 76.
ive checked the BTW checker, and put details through BT and SSE availability checkers and they're all coming back top end, way above what I'm actually seeing.
anybody got any ideas why the estimates are so far from reality, or on how to get a boost? No extensions in use, new master socket. Looking at the wiring to the pole it looks old, and via a BT66 with next door's ADSL.
and should I be paying 80/20 when I'm getting 40/10??
Speed tests attached from mobile for ease, but also conducted on laptop via Ethernet and no other devices and bringing back the same ballpark.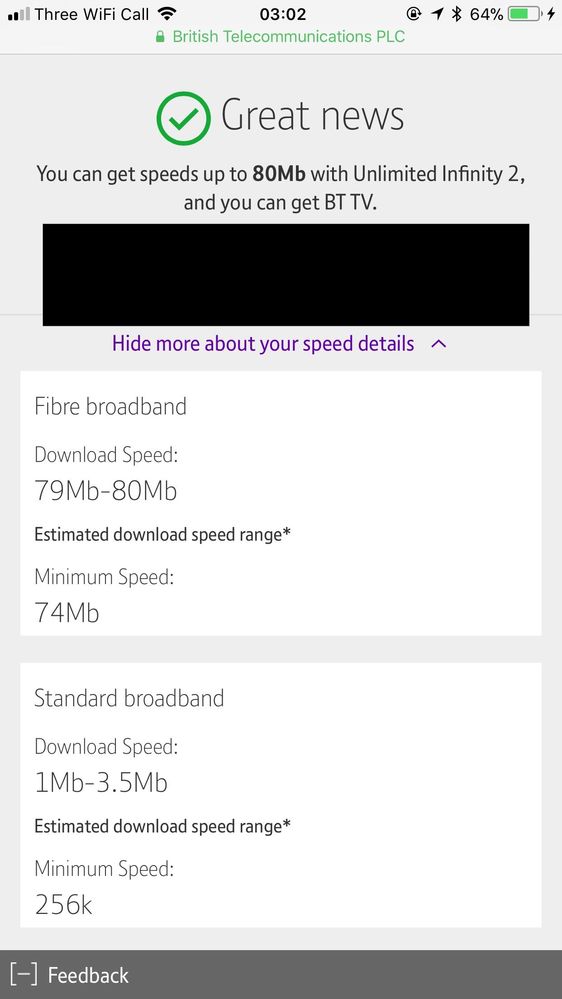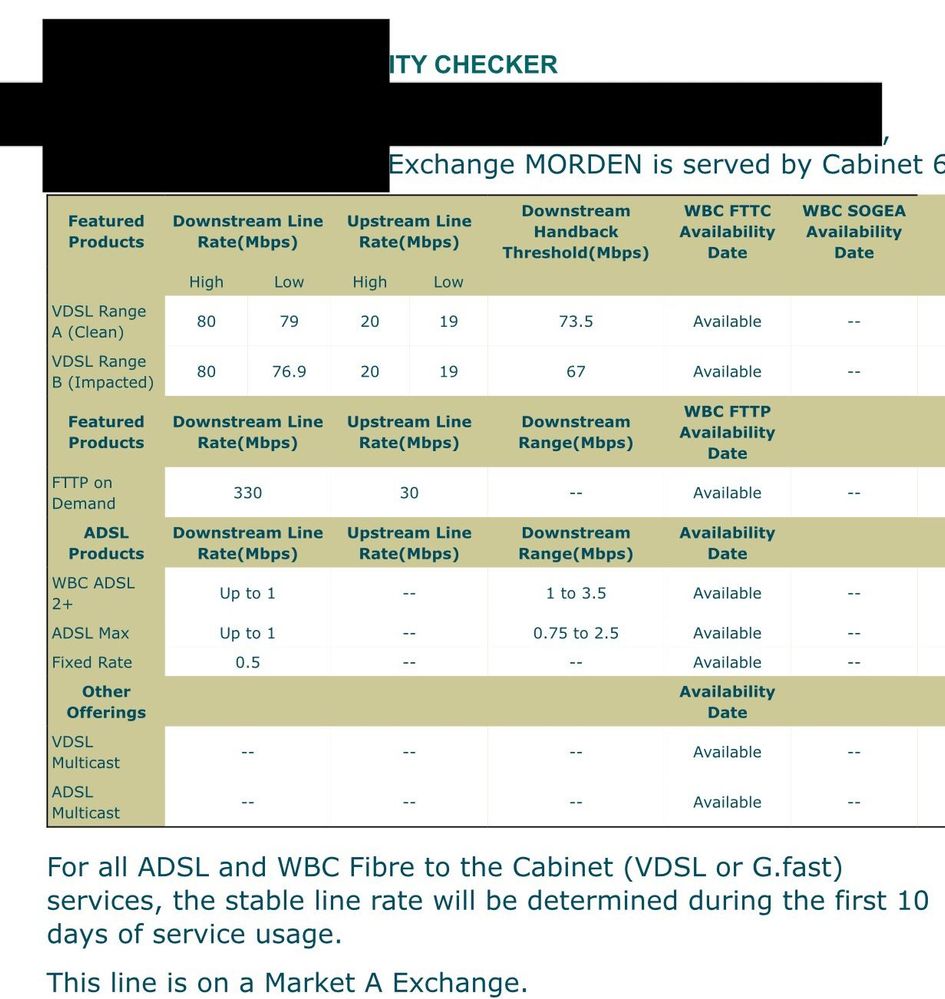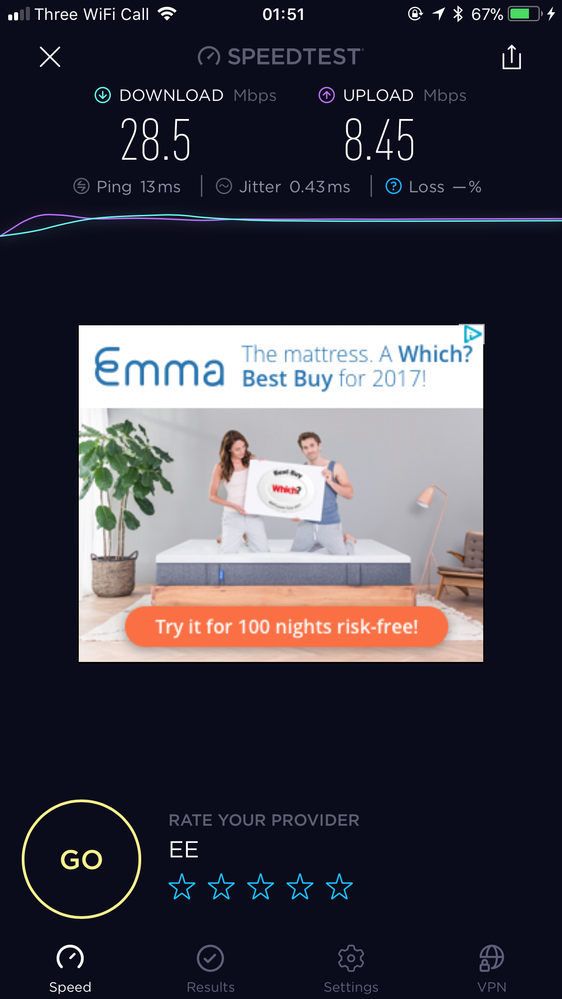 see attached pictures.
Cheers all! Any help appreciated.