Options
Mark as unread

Mark as read

Float to top

Bookmark

Subscribe (email)

by
ElenaG
Former EE Community Manager
Six free months of Apple Music & data to stream it, on us
‎18-07-2017 02:23 PM - last edited on ‎19-01-2018 10:24 AM by Leanne_T
This is the place to ask questions about signing up for, and using, Apple Music.
New, existing and upgrading pay monthly customers can now get six free months of Apple Music and the data to stream it, on us!
Find more detail and eligibility information about Apple Music >
With Apple Music you can play and download millions of songs, including the ones you already own, on all your devices. You can listen to new music first and releases found only here - and handpicked playlists and recommendations in every genre help you easily discover more music to love.
How to get six free months of Apple Music
To get started, simply text 'MUSIC' to 150.
See our Help site for detailed Apple Music set-up instructions >
Already have Apple Music? Great news!
If you previously had six free months of Apple Music with EE, or if you have an Apple Music subscription directly with Apple, you can still take advantage of six months of streaming data by texting 'STREAM' to 150.
What happens at the end of my six months' free Apple Music data streaming?
At the end of the six months we'll send you a text to let you know the free data streaming add-on will be removed from your account and any data used whilst using the Apple Music App will come out of your price plan's data allowance.
If you'd like to continue to benefit from unlimited Apple Music data, we have a brand new add-on for £5 per month. You can add this to your account at any time (once your free add-on has been cancelled) by texting STREAM to 150.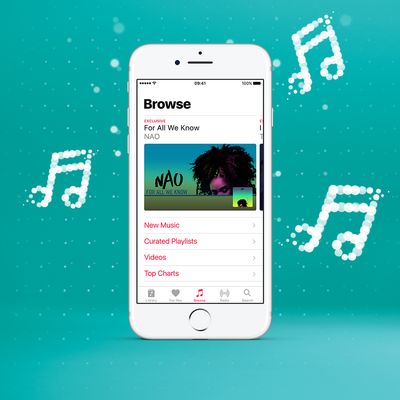 If you have any questions, please post them below and we'll be able to help.