Options
Mark as unread

Mark as read

Float to top

Bookmark

Subscribe (email)
Highlighted
‎06-01-2017 10:43 PM
Hi I was wondering if this model was one of your old batch as am trying to get hold of a Network Key I bought it from a 2nd hand store, they told me it was unlocked but that was a stretch of the truth if you could assist me with this that would be amazing. Thanks
Alcatel Onetouch 1010X
Provider No. 1010X-2ATBGB1-2
IEMI: 1010X-2ATBGB1-2
Highlighted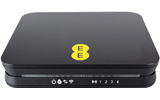 by
XRaySpeX

Grand Master
‎06-01-2017 10:48 PM
To unlock a 2nd-hand phone you need to call Customer Services to put you in touch with the Unlocking Team to request an Unlock Code. Use the landlines numbers in my sig. You will be asked for your email addy. They will take payment (of £8.99) from any valid bank card.
Once the process has been started you will receive an email from the Unlocking Team to process the unlock.
But even so beware that EE could still refuse to unlock it. Many phones sold 2nd-hand have been reported lost or stolen, have been sold by the original owner when under 6 months old without EE's permission or have money owing on them.
If that is the case your only remedy is against whoever you got the phone from.
__________________________________________________________________________________________
If you think I helped please feel free to hit the "Thumbs Up" button below.

To phone EE: The local rate landline number +44 207 362 0200 or Freephone +44 800 079 8586 - Option 1 for Mobiles; Option 2 for 4G WiFi; Option 3 for Home Broadband & EE TV.

ISPs: 1999: Freeserve 48K Dial-Up => 2005: Wanadoo 1 Meg BB => 2007: Orange 2 Meg BB => 2008: Orange 8 Meg LLU => 2010: Orange 16 Meg LLU => 2011: Orange 20 Meg WBC => 2014: EE 20 Meg WBC
Highlighted
‎06-01-2017 10:53 PM
I'll just leave it then get a new phone not worth paying for a code that is worth more than phone seems extortion for a few letters and numbers in a conbination