Options
Mark as unread

Mark as read

Float to top

Bookmark

Subscribe (email)

by
Katie_B
EE Community Support Team
Huawei Mate20 Pro Pre-order offer. Claim your Huawei Watch GT & Wireless Charger
‎17-10-2018 07:51 AM
If you pre-order a Huawei Mate20 Pro between the 16th October and 25th October, you will be eligible to claim a free Huawei Watch GT and Wireless Charger worth £259 – find out what you need and how to claim below.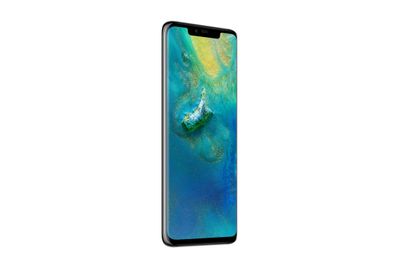 How do I make my claim?

You can claim your free Huawei Watch GT and Wireless Charger 14 days after you get your phone by going to Huawei's promotional portal and filling in the online form. You have until 8th December to submit your claim.

You'll need to enter your IMEI number, proof of pre-order and some personal details (name, address, email, date of birth and mobile phone number) to submit your claim.
Your IMEI number can be found in your phone's settings or by dialling *#06#.

If you ordered online or over the phone, your proof of pre-order can be your EE order confirmation email or delivery note.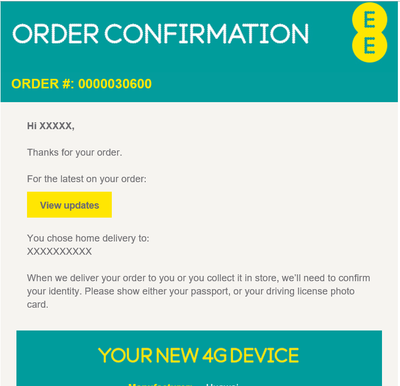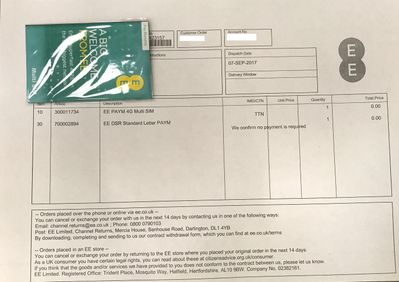 If you ordered in store, your proof of pre-order can be your printed pre-order summary.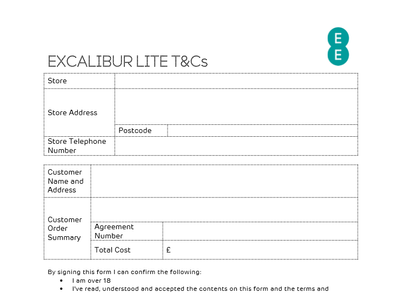 Or your pre-order receipt and your purchase receipt.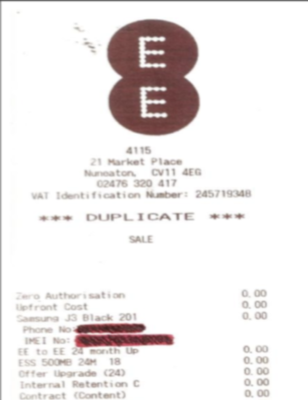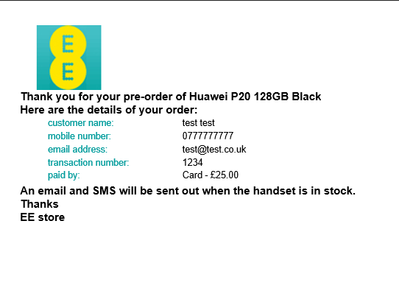 When uploading your proof of purchase, make sure the time and date are showing so that Huawei can process your claim.
Once you have submitted your claim, Huawei will check and verify it. Once verified, Huawei will send your free gift within 30 days of successful claim validation.

Will the Huawei Watch GT and Wireless Charger come with my phone?

No, the gift will not be delivered with your device. Your Huawei Watch GT and Wireless Charger will be dispatched within 30 days of your claim being verified.

What if I return my device?

If you return your device, ordered online or over the phone, within 14 days from purchase you will not qualify for the free gift.

Where should I go if the online form is not working, I have lost my proof of pre-order or have any queries with receiving my gift?

For any queries about your claim you can contact support over the phone on 0345 216 0062 or by filling in the contact form on the Huawei portal.

Huawei Terms and Conditions

*Promoter is Huawei Technologies (UK) Co., Ltd.
Consumers who pre-order a HUAWEI Mate 20 Pro (a 'Qualifying Product') by 23:59, 25 October 2018, from a qualifying retailer (see Website for details) may submit a valid claim (including substantiation) at www.huaweipromo.co.uk/Mate20Propreorder ('Website') between 8 November and 8 December 2018 to claim a gift bundle containing 1x Huawei Watch GT in black and 1x Huawei Wireless Charger in white ('Gift Bundle'). Consumers who cancel their pre-order or return their Qualifying Product within 14 days of date of purchase will not be eligible to claim.
Limited to one claim per consumer (for business customers, see terms on Website).
The Gift Bundle is subject to availability.
The Gift Bundle will be delivered to an address in the UK, Isle of Man, Jersey or Guernsey within 30 days of a verified claim.
See Website for full terms.