Options
Mark as unread

Mark as read

Float to top

Bookmark

Subscribe (email)
by
Millymin10
New Member
3 weeks ago
I have been trying to log back in for half an hour now and it still wont work
by
Northerner

Grand Master
Re: Why is the ee app down
3 weeks ago
Hi @Millymin10
There was a notice when you first started the app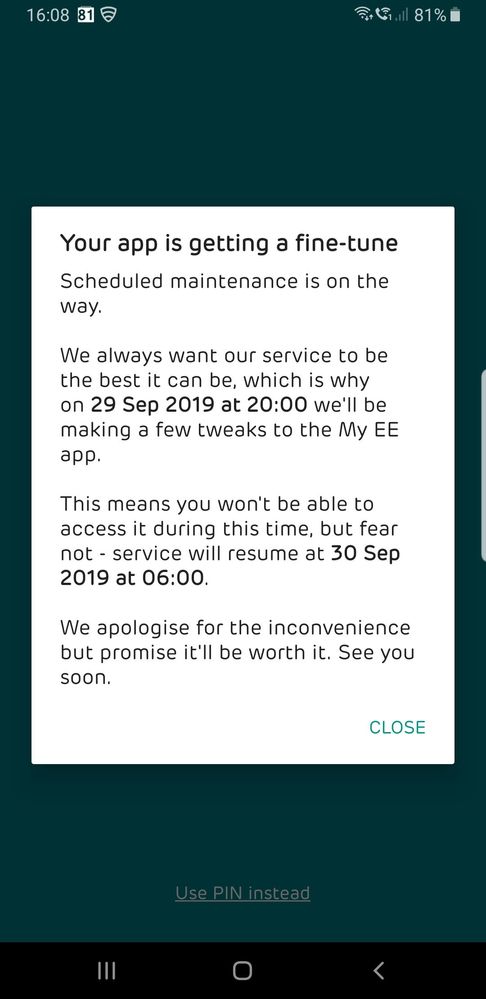 ---
To contact EE Customer Services dial 150 From your EE mobile or 07953 966 250 from any other phone.

EE standard opening hours are 8am to 9pm weekday, 8am to 8pm on weekends.

by
Katie_B
EE Community Support Team
Re: Why is the ee app down
3 weeks ago
Good Morning @Millymin10.
Thanks for coming to the community.
You should now be able to log in to your My EE account.
Katie 🙂