Options
Mark as unread

Mark as read

Float to top

Bookmark

Subscribe (email)
‎10-01-2019 02:07 AM
Hello Team
I am at wits end trying to solve this issue for last couple of months visiting EE store, talking to Sony and people who think they know something :p, you guys are my last resort.
I normally, use hotspot to connect to PS4 which was working completely fine with my Nexus 5 (please see picture).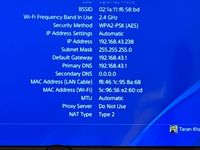 PS 4 setting with NEXUS 5
However, greed of data made me upgrade to PIXEL 3, and now my hotspot does not work with PS4 - error - NAT FAILED. (please see next picture)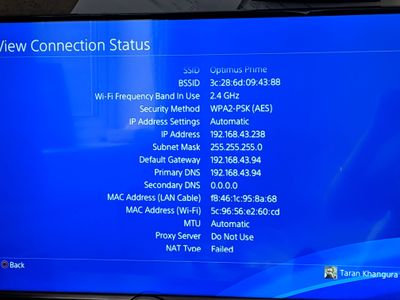 PS 4 with PIXEL 3
However, if i use this new sim that i got in the old phone, i.e Nexus 5 works fine! I have tried changing APN EE internet settings and selected IPV4 but has not helped. Used Google DNS servers on PS 4 no luck. Not sure what else to do? Its a mission to change sims everytime.
I hope you gamers out there can understand my frustration.
Please any advice/encouragement or even better a solution would be most welcome.
Thank you for taking your time to read my rant.
Regards
1 SOLUTION