Options
Mark as unread

Mark as read

Float to top

Bookmark

Subscribe (email)

by
Katie_B
EE Community Support Team
Samsung Galaxy Z Flip: Five Things You Need To Know
a week ago - last edited a week ago
The Samsung Galaxy Z Flip has finally been officially unveiled and it's looking set to be one of the most interesting smartphones of the year.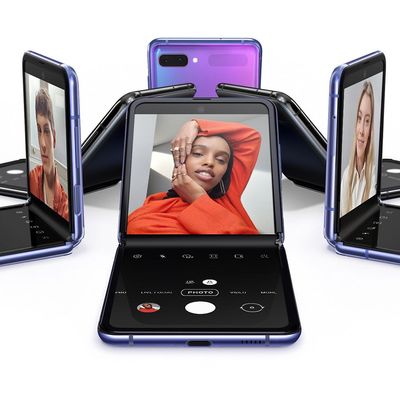 Just like the Galaxy Fold, the Z Flip uses folding screen technology, however this time it's in an all-new form factor and with some incredible new features.

If you're thinking of getting one or just curious about this innovative new phone then you've come to the right place as we'll run through five of the most exciting features and what they mean for you.

Folding Glass, and no that isn't an industry buzzword.

Buzzwords are just part of the technology industry but sometimes, sometimes they actually deliver, and this is one of those moments. The Z Flip is the first smartphone to feature actual folding glass.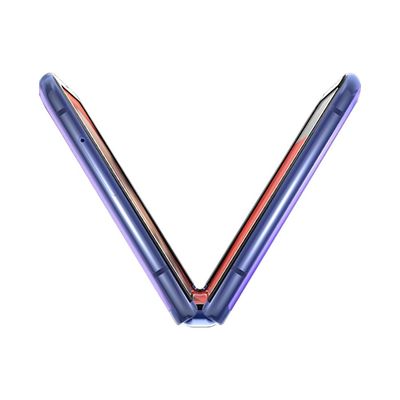 What does that mean for you? Using Samsung's ultra-thin folding glass, the Z Flip's display manages to achieve the perfect blend of strength and flexibility. That means you'll be able to interact with it just as you would a normal display and then still watch it seamlessly fold in half.

Cutting edge on the inside and out.
The Galaxy Z Flip is a flagship smartphone in every respect, which means that just like the newly announced Galaxy S20 range you're going to enjoy state-of-the-art specs such including a blazing fast processor, 8GB of RAM and a whopping 256GB of storage.

That means you'll be able to play the latest games at the highest possible settings, run multiple apps at once and quickly and seamlessly swap through power intensive apps so if you're into your mobile photo-editing then this is the phone for you.

A new way to take selfies.

Selfies no long have to be a balancing act, thanks to the Free Stop hinge that allows you to partially fold the phone and then leave on any surface. The camera app even splits in half with the bottom half showing the camera controls and the top showing the viewfinder.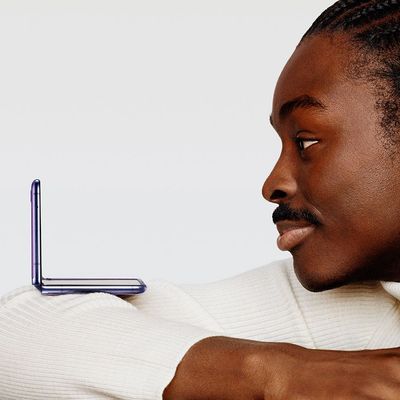 If that wasn't cool enough, Flex Mode lets you make seamless video calls anywhere just by propping your phone up on any flat surface and using the folding display thanks to integration with Google Duo.

Cinema Screen.

Once unfolded you'll realise that the Z Flip's display doesn't make compromises despite its innovative form factor.
The 6.7-inch uses a 21:9 cinema grade aspect ratio making it perfect for watching films as they were first shown in the cinema. It's also HDR10+ compatible so you know you'll be seeing fantastic colour and contrast reproduction through apps like Netflix and Amazon Prime Video.

Never miss a notification.

Having a phone that can fold in half shouldn't make you feel out of the loop when it's closed which is why the Z Flip features a conveniently placed notification display at the top of the back of the phone.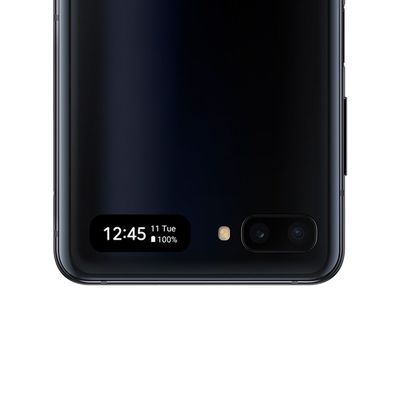 When closed it'll let you see the time, upcoming calendar events, your incoming messages and you can even use it as a viewfinder for taking selfies with the powerful dual-camera system on the back.

So there you have it, if the Samsung Galaxy Z Flip sounds like your cup of tea then you can order it now on EE.
by
Gazza8374

Established Contributor
Re: Samsung Galaxy Z Flip: Five Things You Need To Know
Saturday
Hi all,I got mi milf one of them there z-flipz in the mirror purple and it came on the 17th and I was a little sceptical about it at first but I have to say that it's a very good bit of kit,looks and feels like the premium handset that it is.
Bang tidy I tell ya😋
Defo would recommend this to anyone 😀

by
Leanne_T
EE Community Support Team
Re: Samsung Galaxy Z Flip: Five Things You Need To Know
yesterday
Hi there @Gazza8374
I am very jealous 🙂
Glad you are very happy with your new phone, it does look amazing.
Have a lovely Sunday.
Leanne.