Options
Mark as unread

Mark as read

Float to top

Bookmark

Subscribe (email)
My full review and experience on the LG G6
‎21-04-2017 10:34 PM
My first impression of the LG G6 was, it is a really stunning design. I'm really liking the reduced bezel front that more and more Smartphones are now using.
After using current Smartphone (iPhone 7 Plus). I actually find the LG G6 is noticeable easier to hold in one hand than this. I actually have small hands too, but had pretty much no issues at all with one handed use with my small hands, that was unless I needed to touch something at the very top part of the screen. But for people who have slightly larger hands than me, one handed use will be no problem with the LG G6. The LG G6 was a lot more pocket friendly than my current Smartphone and also noticeably lighter too, this was down to the reduced bezel design and from this, a smaller bodied Smartphone.
The opinion I had on, build quality, materials used was very high indeed. I really like the all metal frame and also the colour and finish of it. I really like the back too; the black colour looks very sleek and very premium, the back like the front is Gorilla Glass, which should prove to be very tough. The two buttons that are on the left handside are both metal and have a nice reassuring feel/click to them when pressing them, these two buttons are the volume up and volume down buttons. The volume up button can be used as the camera shutter button (basically the button you press to take a photo, for example, if you find it easier to do this than using the on-screen camera shutter button).
I'm a bit on the fence with the rear placement of the power button/sleep wake/finger printer reader button, but that's just my personal preference. I did find though, that even with my small hands, I could easily reach this button with my index finger to press it to power on/off/sleep/wake the phone. But, I found that when you need to cover the button more precisely (when reading your fingerprint) I found that with the rear placement, it meant that I couldn't see if I were covering the button properly (i.e. so as to get a full/good scan of the fingerprint). But until such time that fingerprint readers can be embedded into the phone screen and also with the reducing of the bezels on Smartphones, then rear placement is the only place the fingerprint reader can go.
Having never used an Android device before, within 10 minutes of use, I was picking things up with remarkable ease, and a lot of the menu system were logically laid out and labelled. With me having small hands, I did struggle to reach the upper parts of the screen to select items, but, due to the very small bezels on the LG G6, I found it easier with the LG G6 than I do on my current Smartphone.
The display I found absolutely superb, the details, colours were faultless. One little complaint I had was, I needed to have the brightness set at a rather high level for my preference (at least the 70 percent level), else otherwise I found the display a bit on the dark side.
I tried to download a none free game, but I was presented with a screen where I needed to enter credit card details, PayPal details, so I was unable to download one of the games that was not free and I couldn't see where the £160 access worth of in app games was?
So, I downloaded a couple of free games instead (Angry Birds Rio, Angry Birds which were all free games.)
I found the download times were rather on the slow side from LG Smartworld Store (perhaps the store was getting a lot of traffic at the time), this was despite me using my 76 MB Fibre Broadband connection, the games were only around 40 MB in size too.
Unfortunately, I could not get Angry Birds Rio to run. The game briefly loaded up, then I got a little prompt appearing saying "Angry Birds Rio keeps stopping". I closed all the apps and tried again, but still the same issue. Perhaps the app needs an update!
I then installed Angry Birds and this ran fine. I experienced no lag and the game played flawlessly. The game did not do the gorgeous display on the LG G6 justice. The game looked a bit on the low res side. I did find the always on the screen home screen button, back, recent screen/app buttons to be a bit distracting when playing a game, but I suppose that's the price we have to pay for reduced bezels (i.e. having to shift these buttons off of the bezels and onto the screen). If there is a way to hide these mentioned buttons from within the LG G6's software, then it wasn't obvious to where you needed to go to do this. Angry Birds filled the 18:9 screen up with no black areas.
The whole downloading and using of the LG Smartworld I found to be good, but not excellent. The first impression I got from the first app I installed was of an app that would not run (not very good for a first time user) and also of a rather slow download process from LG Smartworld . But too be fair, any app store can suffer slowdowns due to receiving a lot of traffic, so I am not going to judge too harshly on that.
Opening the apps and the overall performance I saw, was that it was very fast and the LG G6 is certainly a powerful and capable Smartphone and switching between apps was equally as smooth and fast. I was very impressed as I saw no lag or sluggishness, no matter how fast I was flicking in and out of apps.
Touching a little bit on the interface and the menus:
I found somethings seemed more complicated than they need to be. For example, I found trying to get access to the battery usage stats, they seemed buried deeper into the OS than they need to be. I found I needed to go into a few different menus/parts of the software for to see this information
But too be fair, using any operation system/software that you have never used before, most people would find this. I expect there is a way to provide quicker access to this battery information, as Android is highly customisable, but if there is, again, it wasn't logical or clear as to how I could do this.
Battery life.
During the time, I spent with the LG G6, most of which was with screen on time, camera use, viewing photos, short telephone calls (to test the call/sound quality) around 15 minutes of game play per day. I found the battery lasted me two full. Admittedly my usage may not have been too demanding, but I would expect a really heavy user who might be playing games for an hour per day, and or streaming video for long periods of time, would still find the battery life to be enough to get them through a full day with ease. So, I would rate the battery life as very good and certainly above some other flagship Android Smartphones in this price range.
I found the camera to be really easier to use and the settings, mode, colour/filter effect, front/back camera button, flash mode, exposure mode, zoom/wide angle mode (along the top edge when using the LG G6 in landscape view) video, photo mode buttons, back buttons were very clearly labelled and also very easy to understand what they were for and I immediately knew exactly what them particular buttons were for, before I pressed them. All of these were easy at hand and due to the large screen, were not bunched up too close to each other (which you do get on some other Smartphones). To sum the camera up, I found the controls very clearly labelled, and the interface was very clear and beautifully laid out. I would go as far to say that it was one of simplest cameras I have used on a Smartphone. I wasn't left once wondering what a particular control/on-screen option was for, logically named and idiot proof.
The time to take a photo and then be ready to take the next was immediate in my use, I also took a few burst shots (this is done by keeping your finger on the on-screen shutter button) or by using the volume up button (again by keeping it pressed down) on the side of the LG G6. The LG G6 just kept on rapidly taking photo after photo, you could tell the processor that LG had chosen for the G6 was very capable. The burst photos option is extremely useful for when trying to take difficult subjects or perhaps subjects that are on the move. It means you can fire off the camera, and through the many photos that will be took, the chance of having the photo you desire will be much greater than if you were taking individual shots. The burst photo shooting is a feature that will be extremely useful to most if not all of LG G6 owners I feel.
The focusing was very fast and I liked the little beep to confirm that you are focused.
A little criticism I had with the camera lens placement is, the narrower width of the LG G6, I found at times when using the camera, I was getting my fingers in the way of the camera lens. But I got used to this and too be fair, with the trend for making small bezel Smartphones, then this problem is unavoidable in my opinion.
SOME of the photos, I found were a little too soft for my liking when viewed on a large computer monitor, but I hasten to add that the same photos looked crisp, detailed and very sharp indeed when viewed on the LG G6, but too be fair, I think most people will be viewing the photos on the LG G6 and not on a large screen computer monitor.
Night shots taken with just street lighting were a little noisy/grainy, but again too be fair, any other Smartphone and even expensive standalone cameras give noisy/grainy photos in these same low-light situations, so this isn't a criticism on the LG G6 camera.
In my use of the LG G6, I sometimes found that the image stabilisation was lacking somewhat. This resulted in a slightly blurred photo, and this was with photos I had took when I was standing still. I found the colours of the photos were very true to life and looking back and forward between the subject I had just taken the photo of, and the photo I was seeing on the LG G6's screen, I could not tell any difference from the colours of the actual subject, and the photo I was seeing on the LG G6's screen. The superb screen on the LG G6 showed the colours off superbly and very naturally too. Some OLED screens can for want of a better word, exaggerate the colours somewhat and make them appear more deeper/vivid in colour than they actually are, but this was not the case with the LG G6. I really was extremely impressed with not just the screen quality on the LG G6, but also its colour representation, you can tell LG have a heritage in screen making, whether small (in their Smartphones) or large (in their TV's). Well done LG on the screen choice for the G6.
After taking the photo, it was very easy and obvious as to how I would share the photo on social media. Basically, when I went to the photo I was wanting to add on to social media, there is a very obvious "Share" icon. After touching this, I was presented with a "Share Via" menu and from there, I just needed to touch on the social media option that I was wanting to add it to (Facebook in my case). After choosing this, the photo was on my Timeline and ready to enter text. Very easy and very clear, and I cannot suggest anything that could have been done, to make a very common and frequent task, any easier. One last thing to mention, was the ability to create a GIF. I only found out about this, when I kept my finger on the shutter button, and I was then presented with a GIF option on the camera screen. From there, I chose the GIF option and the resulting GIF was saved to the phone. It was a really fun feature and one that will be excellent for sharing on social media for example.
Another camera feature I came across (after reading up a bit on the LG G6) was the feature I will list below. When you are in the camera app, and are using the front facing camera. You can hold your hand up in a sort of "high five" gesture and you then get a couple of options overlaid on the screen. One is showing that if you move your hand over to the left side of the screen and close your hand, one selfie photo will be taken. The other option is move your hand towards the right side of the screen and close your hand, and in that instance four selfies will be taken. Either way, if you do then close your hand, a countdown from three begins and then the selfie is taken.
If I'm honest, I found it a bit of a gimmick and probably one of those features you will try when you first get the phone or will show your mates and then not use it again. I found it far quicker to just press the shutter button to take the selfie.
I've made a few calls with the LG G6, and the sound quality from both the earpiece and the loudspeaker was very crisp and clear indeed. When I asked the caller on how I sounded, they said the same (very crisp and clear).
I've also listened to a piece of music that is pre-installed in the music app, through the loudspeaker. The sound quality was superb and had plenty of depth and detail to it. There was no rattling from the speaker or tinny-ness, even when I had the volume on maximum. If I did have to nit-pick, I would have liked perhaps an extra couple of notches on the volume level, but I think for the majority of people, the volume level will be acceptable.
All in all, and to sum up. The LG G6 is a really good phone and one that I have enjoyed using. I really like the slimmed down bezel design and with this, the ability to have a large 5.7 inch QHD screen but at the same time, a small body, it was nice to be able to use the LG G6, with mostly comfortable one handed use (which is not something I can do with my current Smartphone), the premium build and materials really impressed me too, and you can certainly tell, that the LG G6 is a flagship Android Smartphone and also is LG's flagship Smartphone too.
Coming from someone who had (up to this point) never used an Android phone before, I've found that on the whole, I have managed to find my way around the most commonly used areas, features and I was able to do the general everyday tasks (with relative ease) that many of us do now with our Smartphones. I know that the more I use it, the more I will learn and pick up. So, if you are someone who has never owned an Android Smartphone and are thinking about getting one and are worried about them been a bit on the complicated side, in the example of the LG G6, then don't worry about it, it is easy to pick up and understand.
If your contract is up for renewal and you are trying to decide what Smartphone to get or are looking for to upgrade your current Smartphone, then the LG G6 should definitely be on your list.
I'll post the photos on the next post (due to limitations on post length)
Photos I took with the LG G6
‎21-04-2017 10:47 PM - edited ‎21-04-2017 10:50 PM
Here's the photos I took with the LG G6: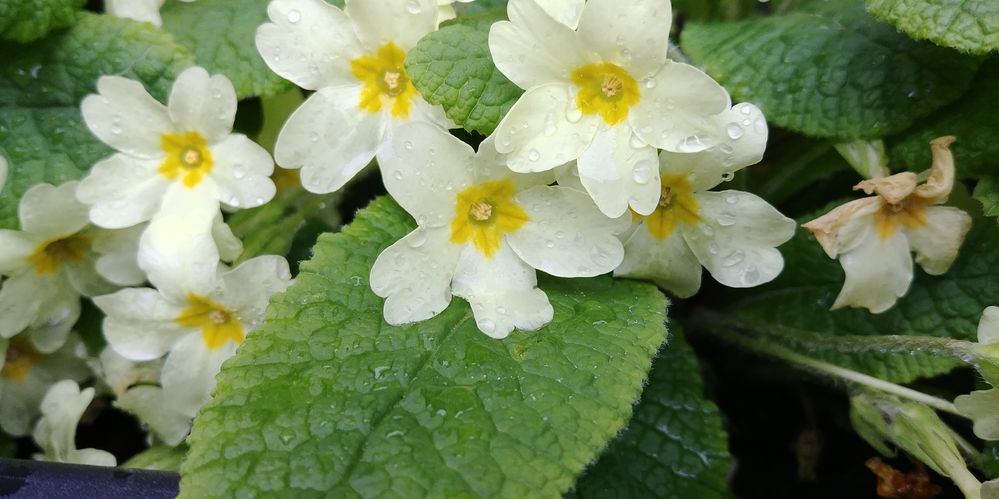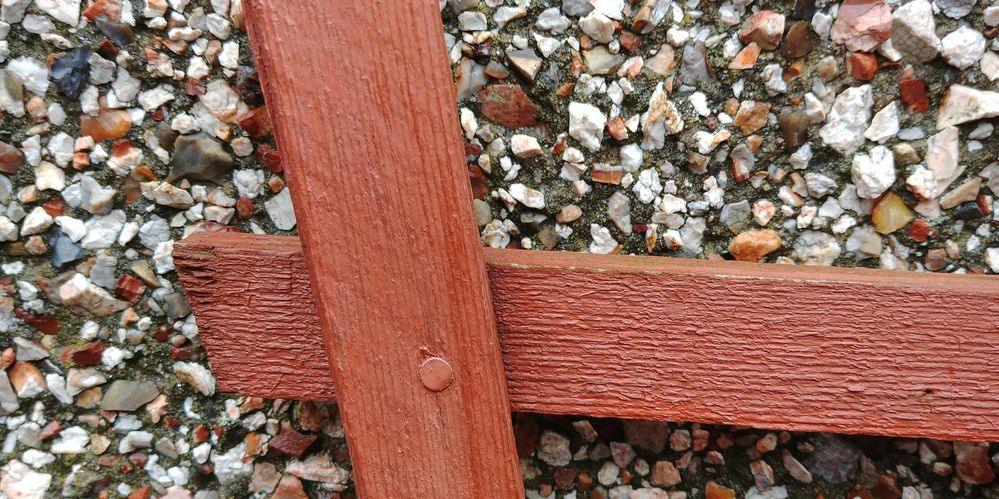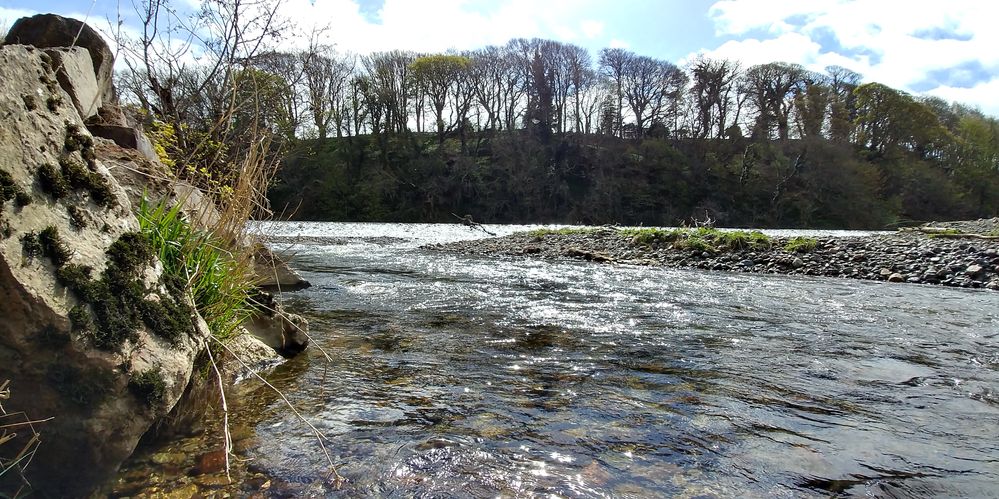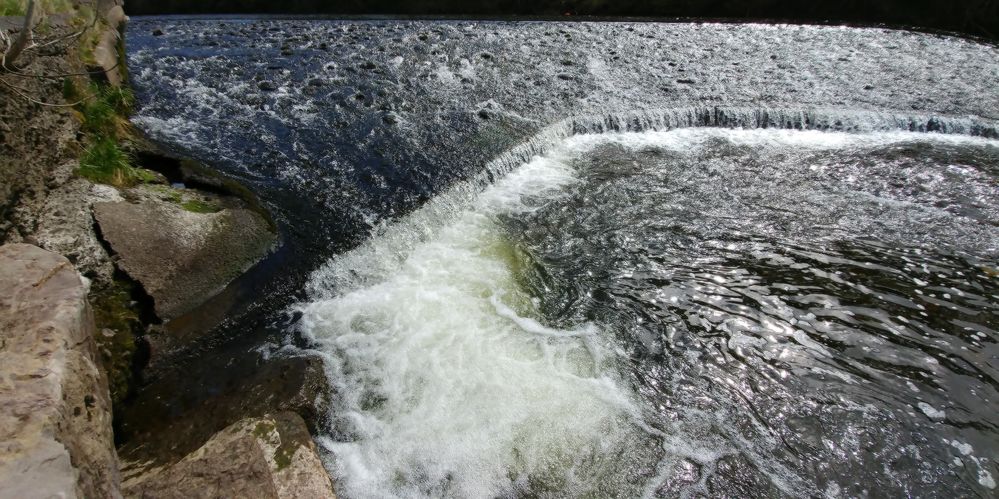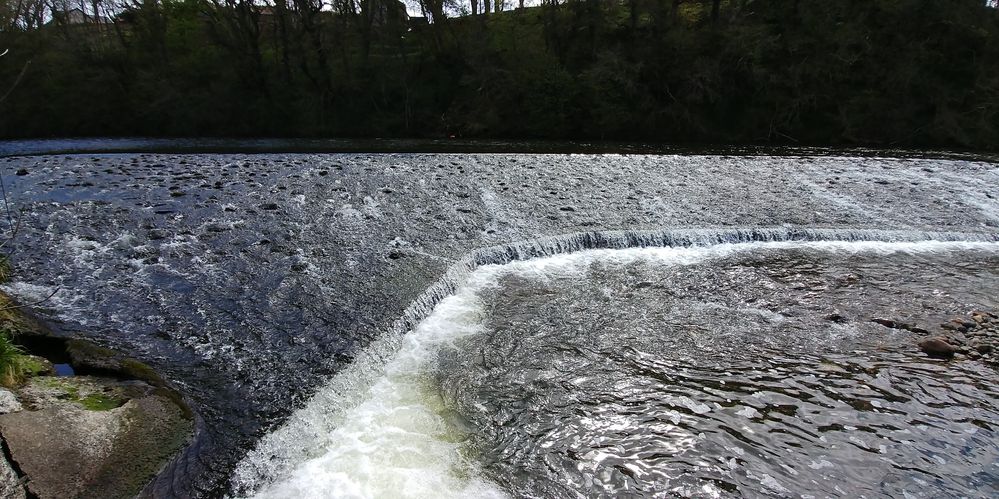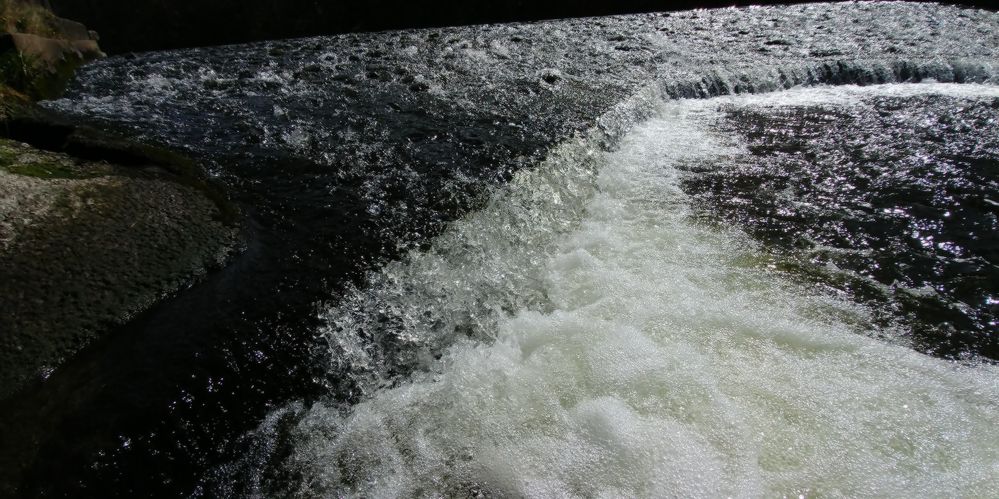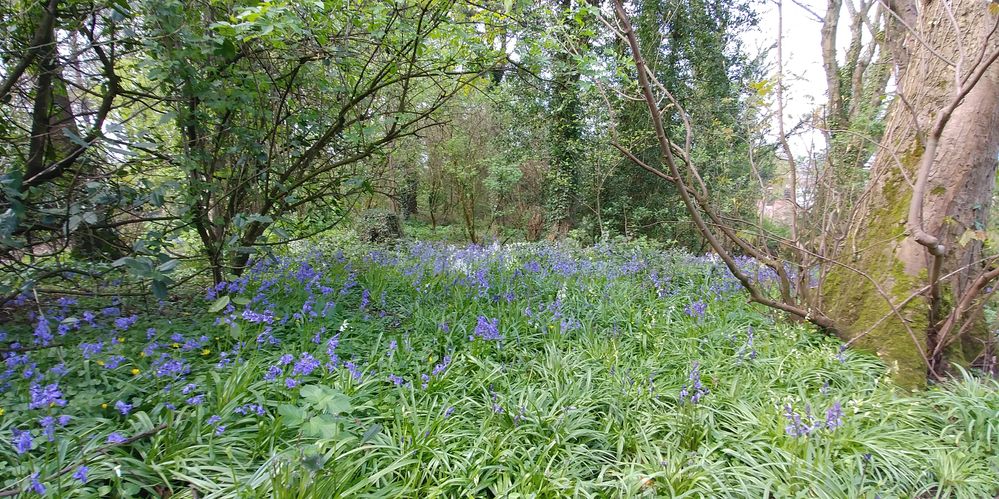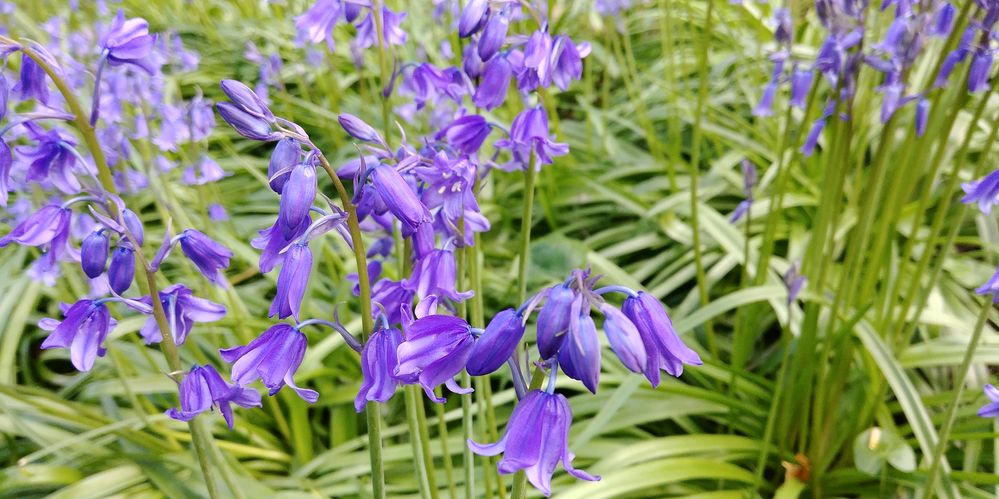 Taken with flash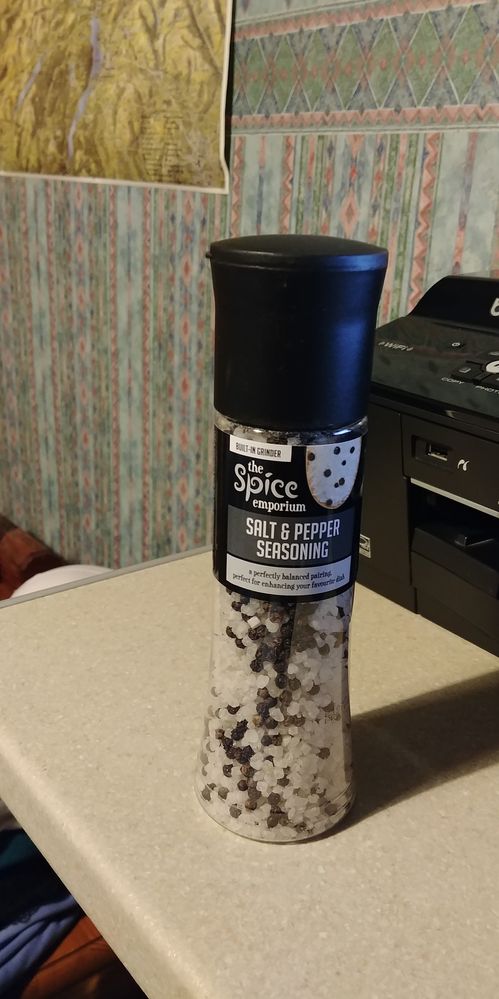 Taken with available light (flash not used)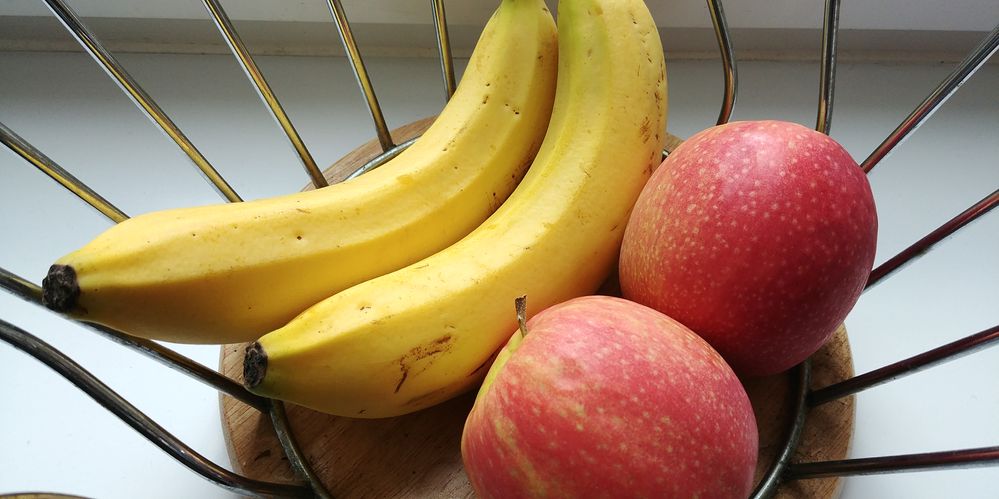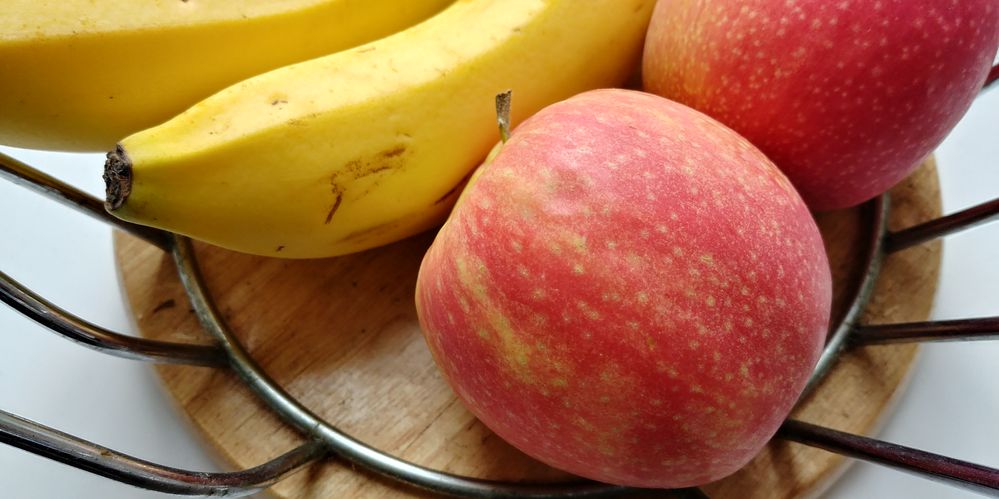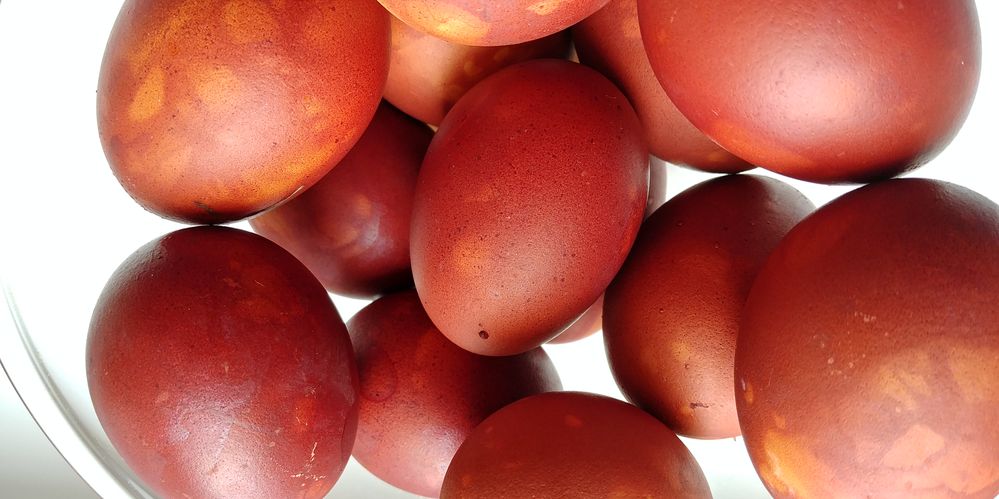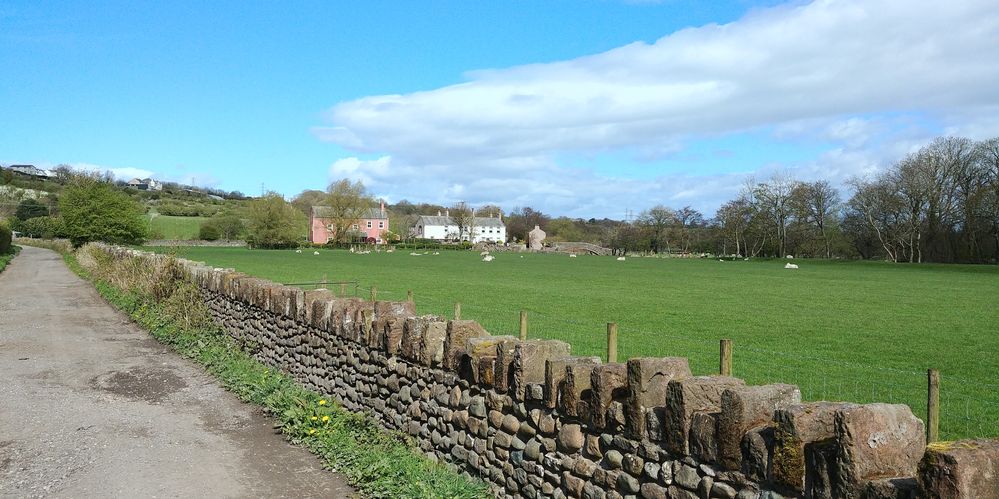 Normal camera mode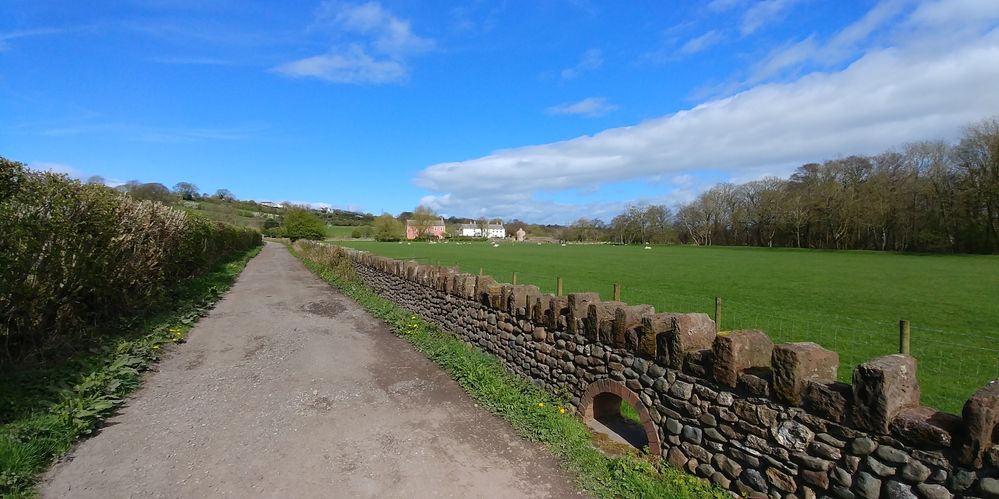 Wide angle camera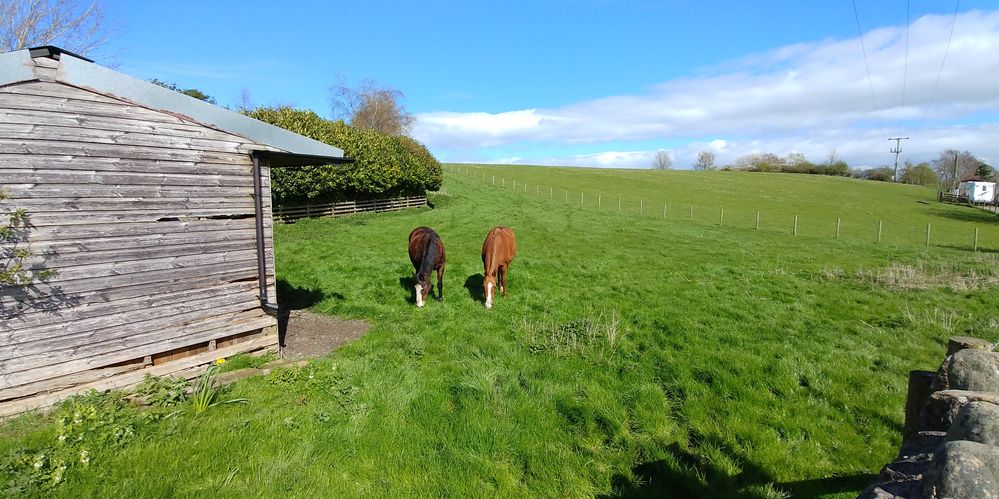 Wide angle camera mode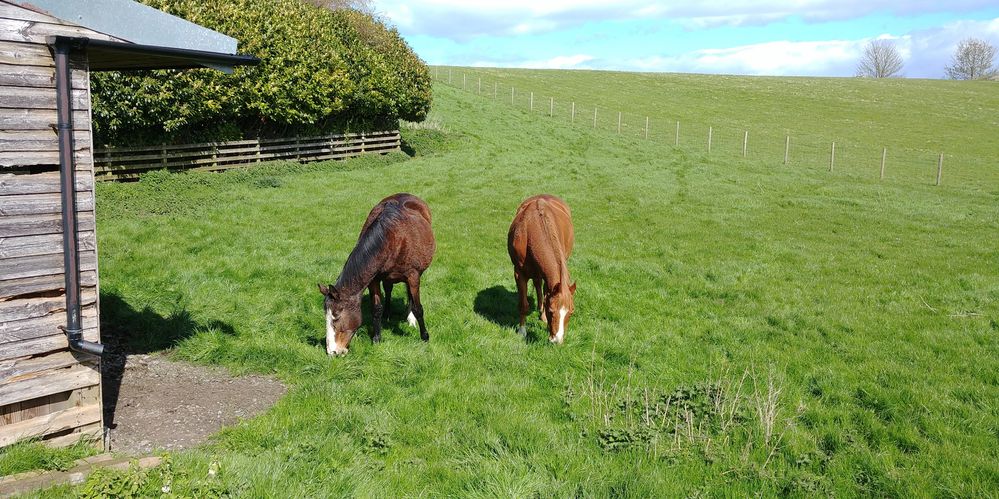 Normal camera mode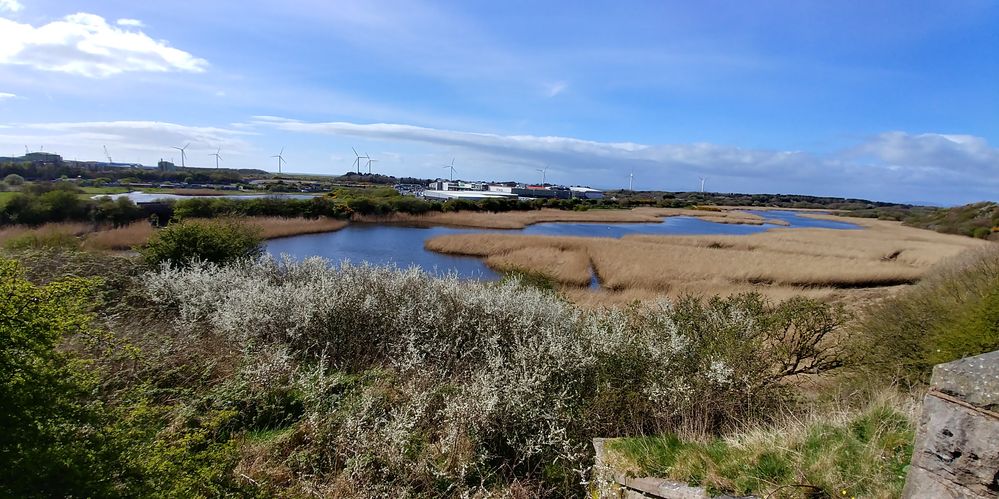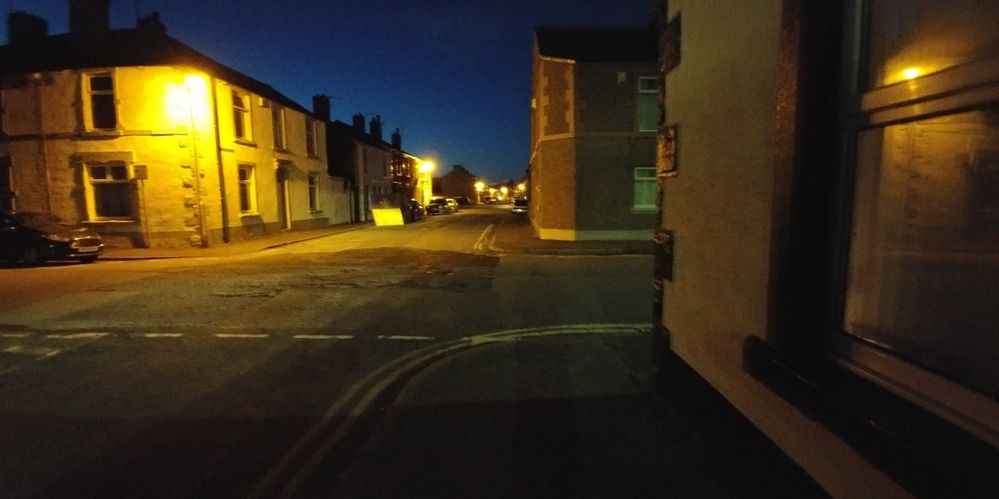 Low light photo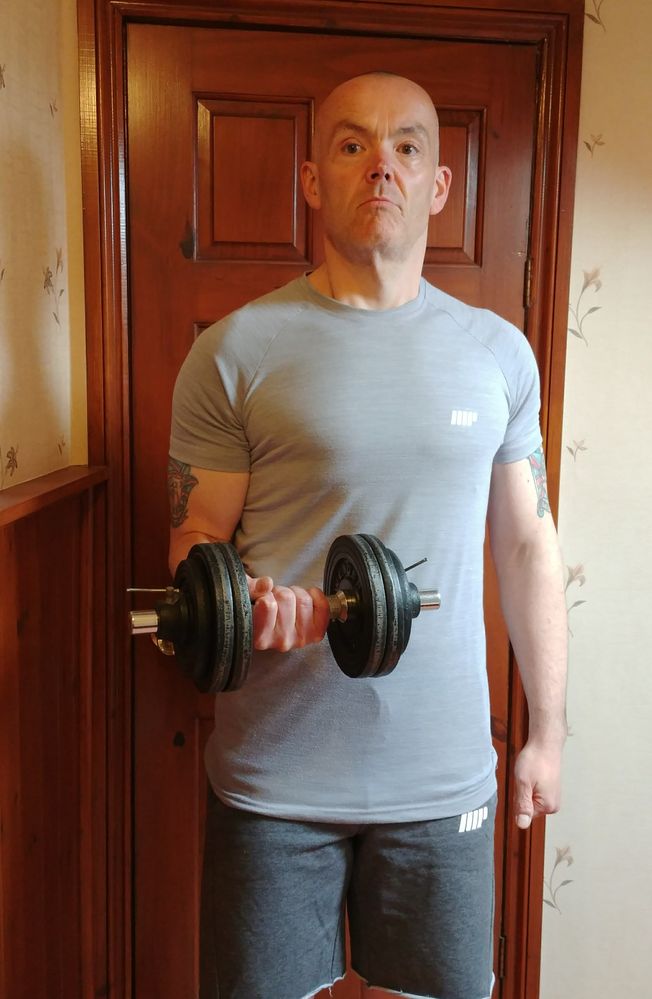 Lifestyle shots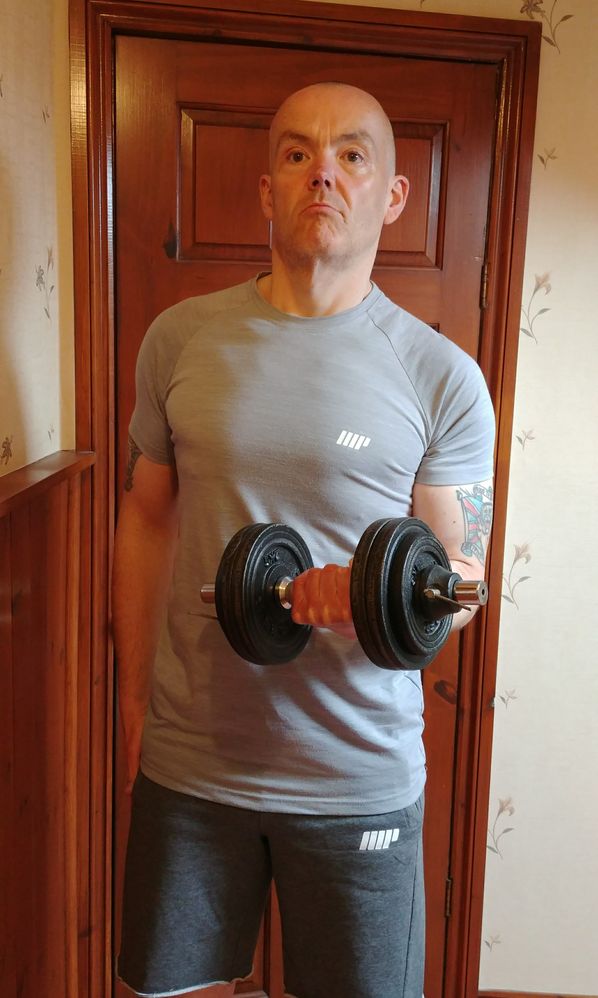 Lifestyle shots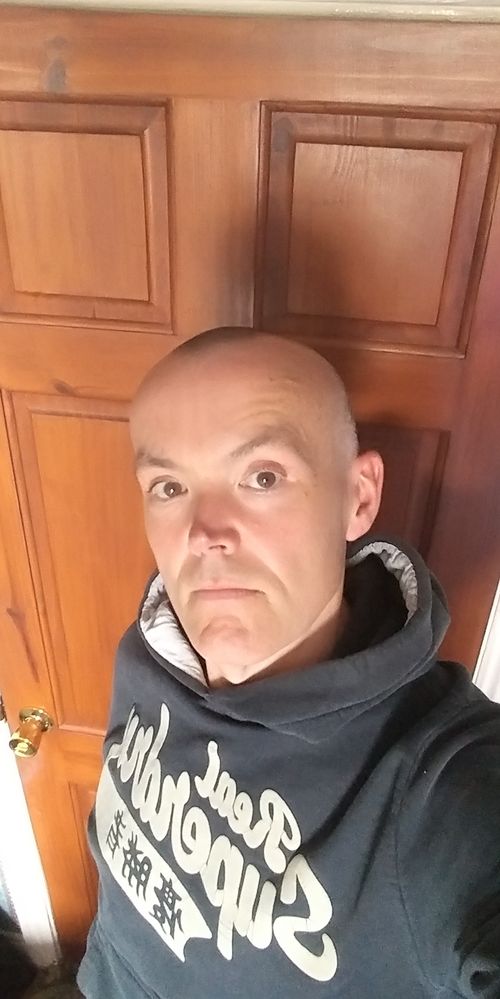 Taken with the front facing 5 mega pixel camera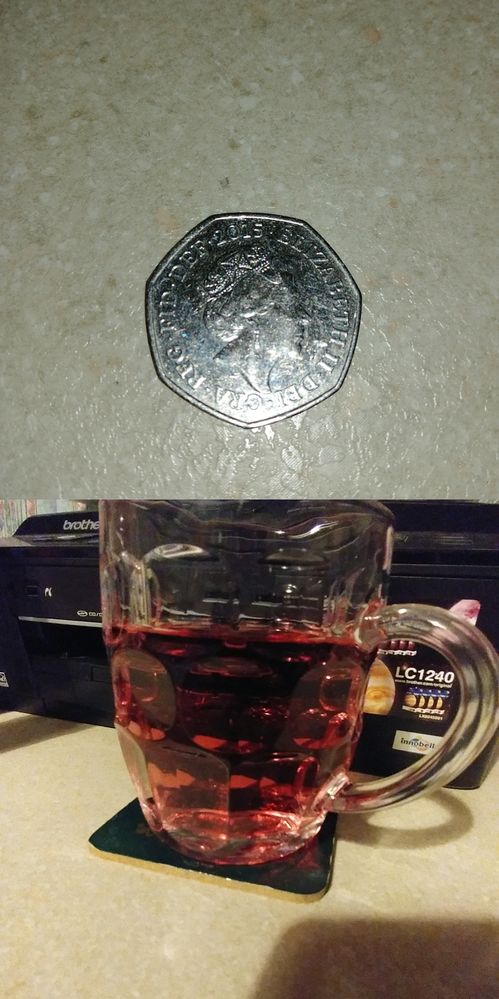 Taken with the Square camera setting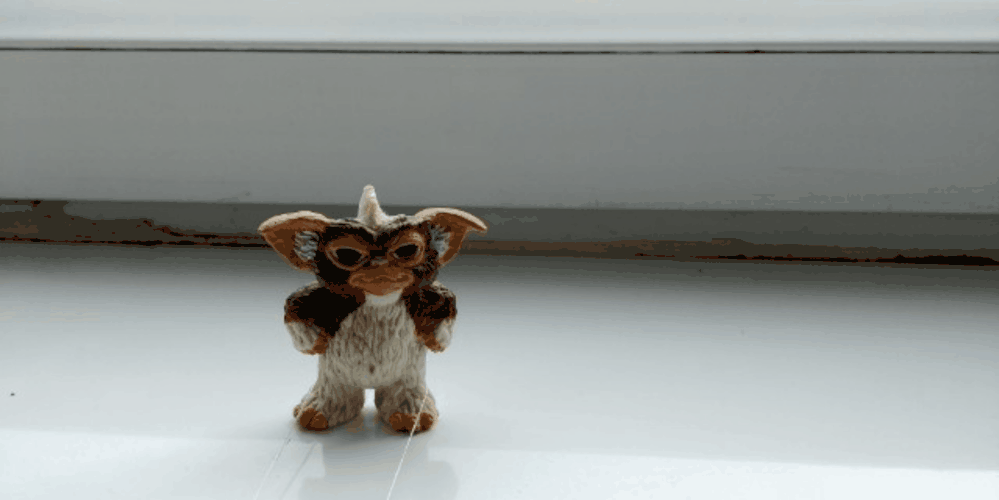 GIF I made