Options
Mark as unread

Mark as read

Float to top

Bookmark

Subscribe (email)

by
Alex_S
EE Community Team
It's nearly time to go 'hands-off' with the Google Pixel 4
3 weeks ago - last edited 2 weeks ago
The Google Pixel 4 is now very much on the horizon and it looks set to be sporting some cool new features that will finally let us go hands-off with our phones.

Google's new flagship smartphone will feature an exciting new technology that allows you to control your smartphone without having to hold it or even speak to it.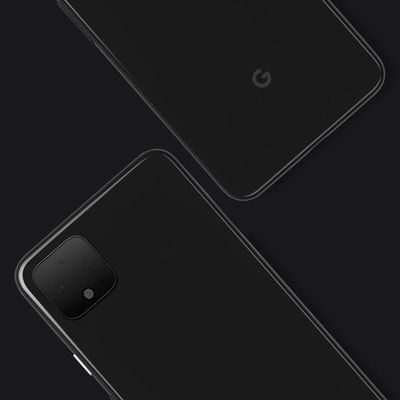 Google Pixel 4
Wave goodbye to touch
Atop the Pixel 4 is a row of cameras and sensors which when combined, allow you to control your phone simply by waving your hand in front of it.

Called Motion Sense, Pixel 4 uses radar technology (yes the same tech used to detect planes) to sense what's around it and then respond to gestures and actions it recognises.

That means no more fumbling around for the snooze button at 6am every morning, instead just wave your hand over the Pixel 4 to silence it.
You can also use gestures to skip tracks without unlocking your phone or even silence phone calls if you're in the middle of something.
Face unlock, the Google way
Facial recognition technology has completely transformed the way we use our phones and keep our data safe. It's fast, secure and completely unique to us.

Unlike other technologies that require you to hold your phone up perfectly in order to register your face, Google's new Face Unlock on Pixel 4 can recognise you even at an angle.

Using the same technology that powers Motion Sense, the Pixel 4 will sense you moving to pick up your phone and pre-emptively start scanning for your face. If it recognises your face it it'll unlock even as you're picking your phone up.
Even better, Face Unlock on Pixel 4 works at any orientation, even upside down so you can use it for payments knowing that you won't be stuck waiting for it to register you.

If you're as excited as we are about Google's new phone then register here and we'll let you know when the Pixel 4 will be available on EE.
Competition time
We've saved the best news for last. To celebrate the launch of Google's amazing new Pixel 4 we're giving away 10 Home Max smart speakers.
Experience the ultimate in high fidelity sound combined with the power of Google Assistant. Home Max contains two large 4.5-inch woofers for incredibly powerful, clear and deep sound. It's also incredibly intelligent, using machine learning to scan the environment around it and then optimise the sound for that location whether it's on the floor or on a bookshelf.
To be in with a chance of winning head here for more details.

by
uvarvu

Established Contributor
Re: It's nearly time to go 'hands-off' with the Google Pixel 4
3 weeks ago
I'm looking forward to this but I'll be waiting for Black Friday deals and buying direct from Google or CPW. The rumours are that the launch price will be astronomical.

by
Stu732
Explorer
Re: It's nearly time to go 'hands-off' with the Google Pixel 4
Saturday
Exploring existing and forthcoming handsets, this being one of them.. FWIW given the alleged/reported iPhone equivalent price for something with modest Battery + RAM, and no Snapdragon 855 Plus rules this out for me..
Shame given the benefits - 'stock' Droid + Updates, the Titan M Chip and 'that' camera.