Options
Mark as unread

Mark as read

Float to top

Bookmark

Subscribe (email)

by
Jue2
Explorer
I need to cancel 1 number
a week ago
I have major issues where I am due an upgrade so did this with carphone warehouse. However they mocked it up and have set up new contract so need to cancel my old one. How?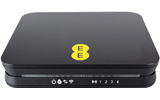 by
XRaySpeX

Grand Master
Re: I need to cancel 1 number
a week ago
Phone EE giving 30 days notice of cancellation. If you are still within your min term you will be liable to pay early termination fees for the rest of the term.
__________________________________________________________________________________________
If you think I helped please feel free to hit the "Thumbs Up" button below.

To phone EE: The local rate landline number +44 207 362 0200 or Freephone +44 800 079 8586 - Option 1 for Mobiles; Option 2 for 4G WiFi; Option 3 for Home Broadband & EE TV.

ISPs: 1999: Freeserve 48K Dial-Up => 2005: Wanadoo 1 Meg BB => 2007: Orange 2 Meg BB => 2008: Orange 8 Meg LLU => 2010: Orange 16 Meg LLU => 2011: Orange 20 Meg WBC => 2014: EE 20 Meg WBC

by
Leanne_T
EE Community Support Team
Re: I need to cancel 1 number
a week ago - last edited a week ago
Hi there @Jue2
Thanks for coming to the community 🙂
If you give us a call on 150, we will be able to help with the contract and take your 30 days' notice.
Did you order the contract online from Carphone Warehouse?
Leanne 🙂