Options
Mark as unread

Mark as read

Float to top

Bookmark

Subscribe (email)

by
James_B
EE Community Support Team
Google Pixel 4 and Pixel 4 XL are available to pre-order
‎15-10-2019 05:05 PM - last edited 3 weeks ago by Leanne_T
The latest Google Pixel phones are here – and you can order one now.

The Google Pixel 4 builds upon the key areas that made past Pixels great, namely photography and voice-activated personal assistance via Google Assistant. Plus, there are some handy new features that help the Pixel 4 stand out from the crowd.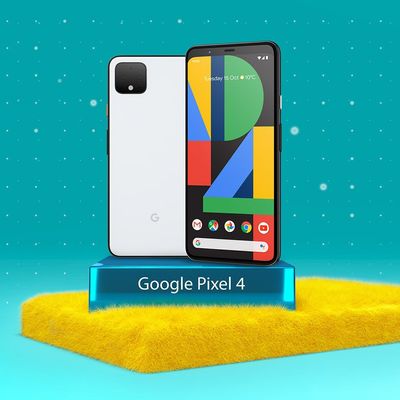 Google Pixel 4
Google Pixel 4 photography
Pixel phones are already regarded as some of the best in the business when it comes to taking great snaps. But Pixel 4 takes photography to another level with dual lenses on the back delivering detailed close-up images and shots with beautifully blurred backgrounds – great for stylish portraits of people and pets.

But with Pixel phones it's not all about the lenses. Clever software tweaks give your photos that extra sparkle. This year, Google has improved their Night Sight feature, which gives you clear and detailed photos in low-light. It's so effective that you can even shoot stars shimmering in the night sky – and the results are out of this world.
The Pixel 4's new colour control feature lets you adjust colours and exposure within different areas of photo, letting you put the focus on the parts you really want to stand out – you can even do this while taking photos in your favourite photo apps, such as Instagram.
And finally, if you love taking photos, you'll be happy to hear that you also get free unlimited online photo storage with Google Photos.
Motion Sense on Google Pixel 4
Have you ever found yourself wanting to skip a track while running on the treadmill at the gym, but worrying that in doing so you'll fall face first onto the floor? Or trying to snooze an alarm while you're still half asleep and in need of a few extra minutes in the land of nod? Motion Sense puts pay to all that.

Pixel 4 is the first ever phone to feature Motion Sense – a revolutionary way of controlling phone features hands free. Simply wave your hand in front of the screen to silence calls, skip songs or snooze an alarm. And you can expect Motion Sense to work
with more apps and features over time.
Google Pixel 4 – the helpful phone
The Pixel 4 is made the Google way. This means that its renowned personal assistant, Google Assistant, is at the heart of the phone. Give the phone a squeeze or simply say "Hey Google" to open the assistant and ask whatever you want – get weather forecasts, news updates, answers to questions, personal schedules, and even control compatible smart home devices, such as your heating, TV and lighting. And look out for further updates to the new Google Assistant coming soon.